1. Standard configured tungsten steel milling knife, lettering knife and drilling knife for template processing; Optional marker pen and paper cutting blade, used for pattern drawing and cutting.
2. Tungsten steel milling cutter is dedicated to template cutting; drilling knife is specially processing technological holes at diameter of 1-6mm; lettering knife and marker pen are respectively suitable for template and pattern marking.
3. Automatic knife pressure adjustment function, no need to reset when replacing the template, can protect the countertop.
4. Main cutter is equipped with CNC water cooling system, to ensure its efficient and stable running effectively.
5. The dual-fixing method of ultra-powerful suction system and fixture tools, solves the problem of double-layer or small-piece material cutting, and reduces the waste of residual material.
6. New flexible drag chain design; Industrial bucket vacuum cleaner, vacuuming quickly and thoroughly, getting rid of the traditional vertical suction pipe design; equipped with guide rail guard and X-axis dual guide brush dust-proof device, effectively protects machine from dust.
7. Equipped with one industrial cutting felt, with strong air permeability, high abrasion resistance and cutting resistance.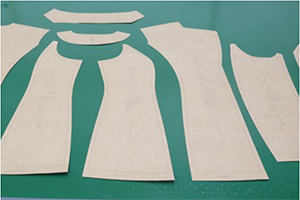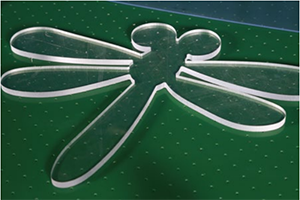 Multi-function Cutting Head
Linear guide & synchronous belt
CNC water cooling cycle
Servo motor
NSK Bearing
Mechanical fixture
Vacuum adsorption
Organ-like Dust shield
Vacuum Cleaner
Knife pressure detection