1. Richpeace brand-new model Ⅲ computer control system, friendly HMI, flexible touch control, large storage capacity, ensure high precision operation of complete machine.
2. Machine adopts LS50 lifting head, max. speed can reach 3000 rpm.
3. Powerful and professional computerized quilting functions, such as stitch length selection, pattern zoom and pattern adjustment etc.
4. Full servo motor drive, higher quilting accuracy.
5. Automatic trimming, infrared protection, mending sewing and thread breakage detection function.
6. Automatic oiling system, effectively lubricates the parts in head, and extends the machine lifetime.
7. International well-known brand jumbo rotary hook, reduces bobbin thread changing frequency.
8. Richpeace professional quilting design system, can design freely, edit, and simulate quilting, etc., powerful with complete functions.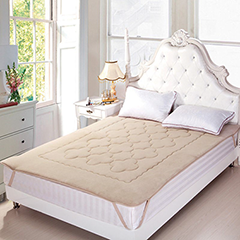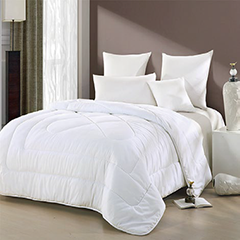 ① Control System
15inch touch screen, ARM control board, Linux system core, easy operation, stable working status.
② Richpeace High Speed Sewing Head
DLC coating, increased lifespan of high-speed moving parts.
③ Thread Trimming Device
No thread ends on surface, reduce the bobbin thread loss.
④ Motor
Full servo motor drive, higher quilting accuracy.
⑤ Bearing
Lower friction, longer lifespan.
⑥ Rotary Hook
Original imported large rotary hook.
⑦ Drag chain structure
Robust and durable, long life.
⑧ Automatic Cutting Box — Option
Standard cross cutting device, optional vertical cutting device.
⑨ Support Belt System — Option
Ensure material not sinking during quilting process, higher sewing accuracy.