1. Max. speed up to 3500 rpm, recommended working speed 3000-3200 rpm.
2. Richpeace made quilting head, individual presser foot driving, suitable for various material with different thickness.
3. Automatic lifting head, easily change the frame after finished quilting.
4. Extendable quilting frame can be freely adjusted according to required quilting dimension.
5. Full servo motor control, provides powerful and accurate driving force.
6. Automatic thread broken detection, machine will stop after thread broken and return to disconnection point to continue quilting after manually threading.
7. High precision frame processing, ensure stable needle & hook clearance, make longer service lifetime of rotary hook.
8. Original international brand jumbo rotary hook & bobbin case. Less bobbin thread replacing work.
9. 1:1 frame design, minimize machine installation size, improves utilization rate of shop floor.
10. Standard single-phase 220V power supply, other power specifications available as option.
High precision linear guide rail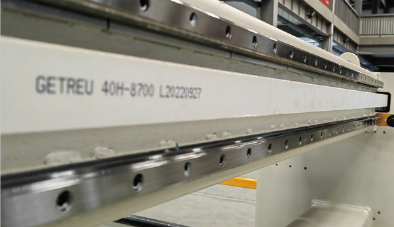 Cable carrier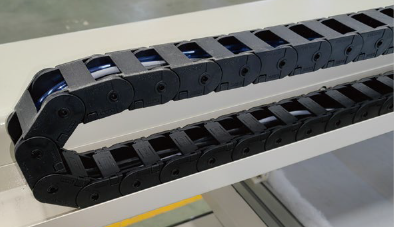 Rack and pinion transmission gantry structure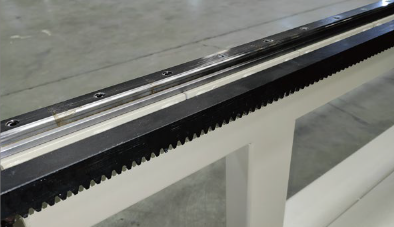 Atomization lubricating system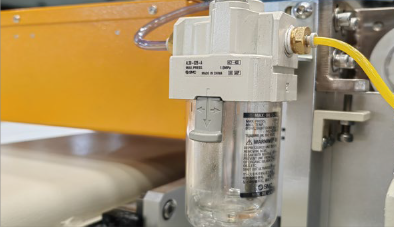 Servo Motor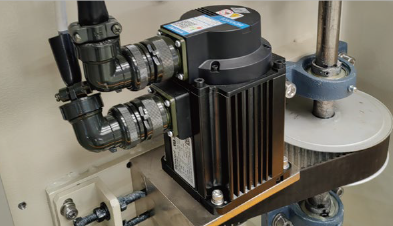 Infrared safety system (Optional)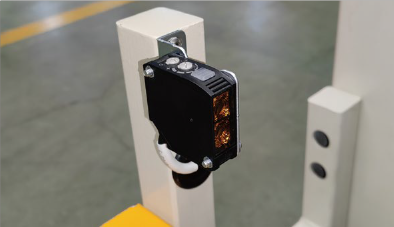 Automatic frame changing table (optional)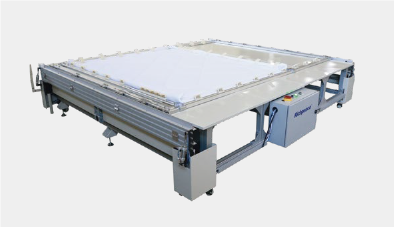 Easy frame changer (Optional)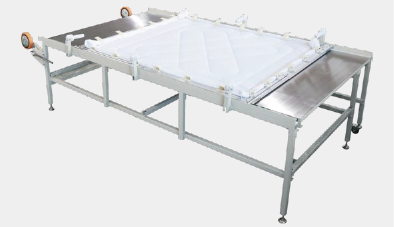 Support IoT data capture (customization)