On the morning of November 25th, a 14-member group of "Chinese Apparel Entrepreneurs Delegation Entering the Beijing-Tianjin-Hebei Activity", led by Zhao Yabin, Deputy Secretary-General of the China Apparel Association, inspected Tianjin Richpeace AI Co., Limited guide.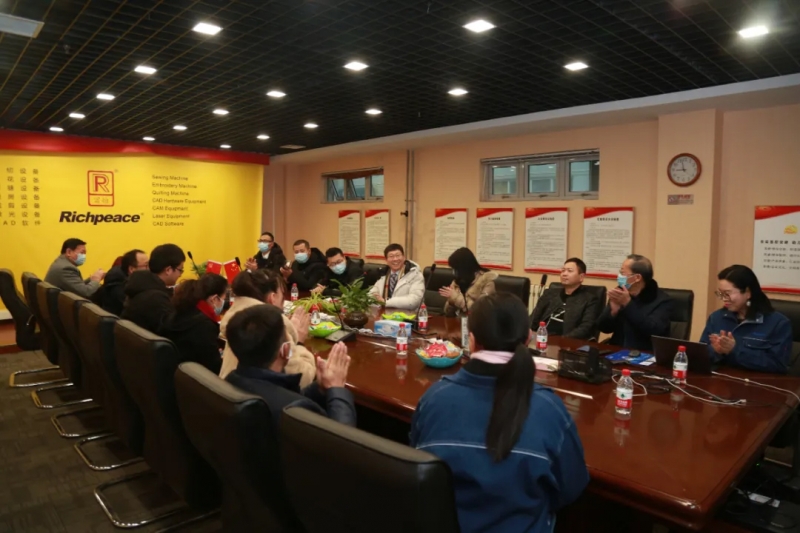 First of all, the entrepreneurial delegation communicated with relevant leaders of Richpeace in the conference room. At the meeting, Zhao Yabin, deputy secretary general of the China National Garment Association, gave a speech. He said: "The first thing is to thank Richpeace. Thank you all the leaders of Richpeace for enthusiastically receiving our visit and study in their busy schedule. Thanks to Richpeace as the title unit for sponsoring Chinese clothing for eight consecutive years. The National Top Ten Apparel Pattern Maker Contest organized by the association can be said to promote the training, training and selection of pattern makers in the national apparel industry, Richpeace has made outstanding contributions."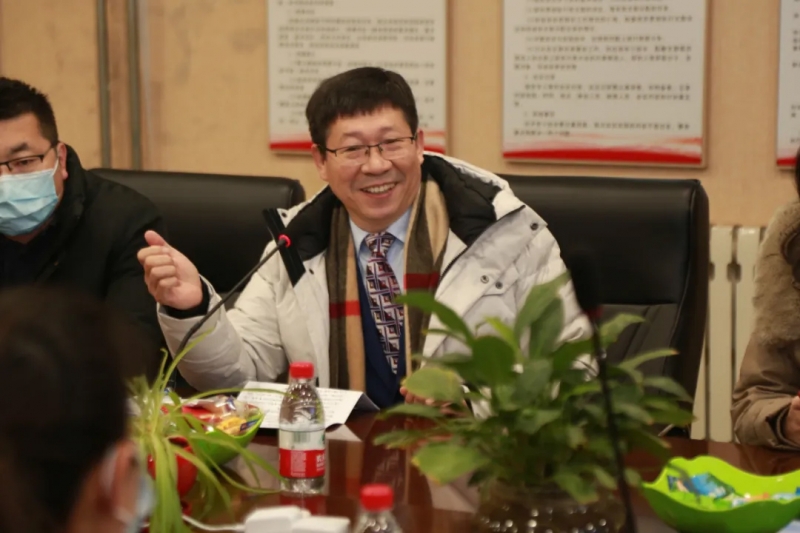 The second is to respect Richpeace. He said: "During the development of the enterprise for more than ten years, it has been able to own more than 300 patents and more than 30 software copyrights. It has become a national high-tech enterprise and a national intellectual property advantage enterprise. It has won many industry and national awards in other industries. In terms of innovation and technological product achievements, it has become a world leader in some fields, adding luster to the industry, winning glory for the country, and fighting for the nation!" Secretary General Zhao of the Richpeace industry feelings and social responsibility expressed a full affirmation, He said: "At the beginning of this year, all staff of Richpeace worked overtime for 8 consecutive months, fighting day and night, and quickly converting various types of mask machines, which not only quickly solved the Chinese defense epidemic. The problem of production shortage, and at the same time, it is still struggling for global epidemic prevention work so far, and has made outstanding contributions. It has been praised by Tianjin municipal governments, industries and countries at all levels. It deserves our respect!"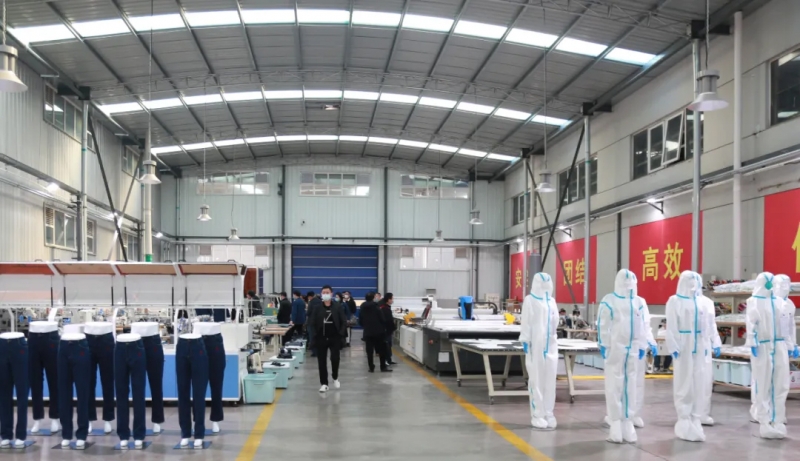 After the speech of Secretary-General Zhao, Wang Junling, deputy general manager of Richpeace, shared the company's development history, corporate culture, main products, market layout, development strategy, social responsibility, development vision and other aspects with the leaders and representatives. communicate with.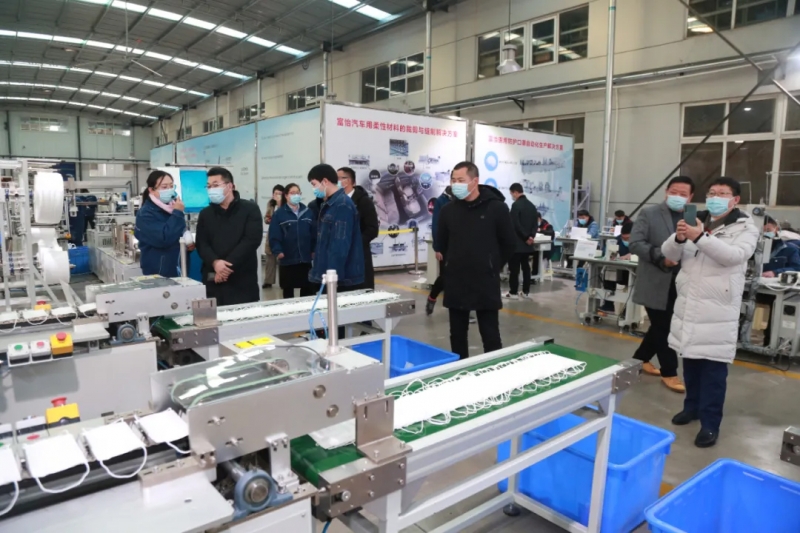 After the exchange meeting, Gao Xueyuan, general manager of Richpeace Garment Department, accompanied the entrepreneur delegation to visit Richpeac's sewing equipment assembly workshop, finishing workshop, quilting equipment assembly workshop, cutting equipment assembly workshop, jeans/protective clothing/ Full-category mask production pilot plant, embroidery equipment assembly workshop, mask equipment assembly workshop, etc.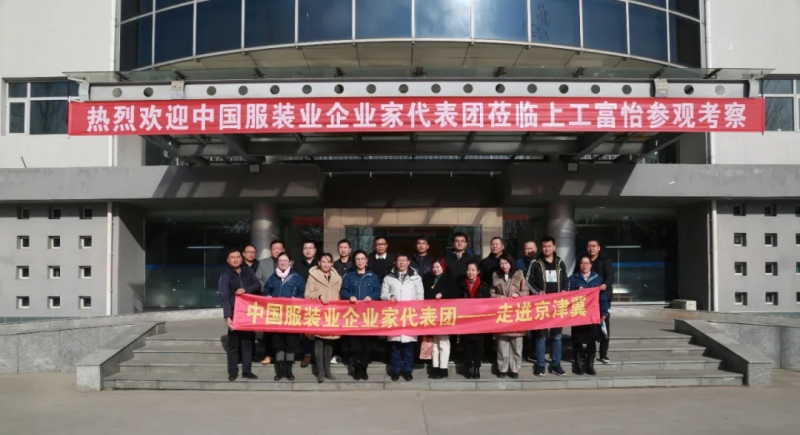 In the production pilot plant for jeans and protective clothing. Gao Xueyuan introduced Richpeace's jeans and protective clothing production solutions to the delegation, and gave a comprehensive demonstration on the scene from CAD plate making, printout, cattail fabric, embroidery and sewing and other processes.
When we came to the mask production pilot factory, everyone said that it was the first time to see so many types of masks and equipments produced together, and they picked up different types of masks to try on and exchange ideas.
After the visit, everyone took a group photo. Through this "Chinese Apparel Entrepreneurs Delegation Into the Beijing-Tianjin-Hebei Activity", Richpeace showed the delegation that Richpeace is in the four major "apparel, furniture, automotive interior, and medical" In the field of cutting and sewing automation solutions provided by industry users, everyone said that they have gained a lot, and this event has achieved the expected results.