Fly Higher, Fly Farther.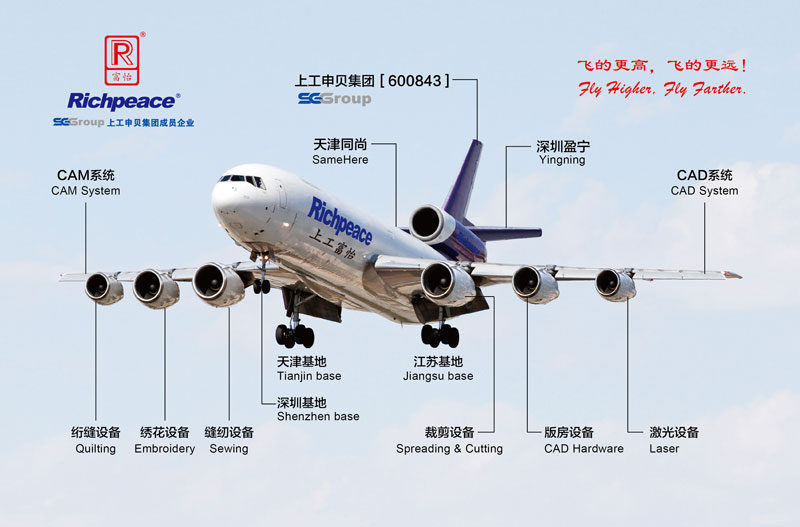 The architecture of Shanggong Richpeace can be expressed in the image of an airplane model:
  The rudder + vertical stabilizer represents the Shanggong Group.
  The horizontal stabilizer wing + elevator represents yingning and Samehere.
  The two wings represent the two major technologies of Shanggong Richpeace's independent intellectual property rights, CAD\CAM.
  The six engines of the two wings represent the six major categories of sewing, embroidery, quilting, printing room, cutting and laser that are developed, manufactured and sold by Shanggong Richpeace.
  The rear engine represents the subsidiary of Shanggong Group (agent sales or OEM production).
  The landing gear represents three bases: Tianjin Baodi - development and innovation, Jiangsu Zhangjiagang - mass production and quality, Shenzhen, Guangdong - software development and production.
  Wishing Shanggong Richpeace
  Fly Higher, Fly Farther.