March 28, the newly upgraded China Int'l Clothing and Accessories Fair (CHIC Spring) opened in Shanghai National Expo Center.
As the famous and most influential exhibition in Asia, CHIC 2023 (SPRING), taking the topic of "CHIC+, all in Prospering", linkaging the whole textile and garment industry resources to build the resource gathering platform for brands ecosystem under the new lifestyle reforming, upgrades exhibition scale overall, takes the super-strong kernel to absorb global fashion resources, and joint Intertextile 2023, Yarnexpo 2023 and PH Value 2023, to lead the industry, match the business chance, create the cultural value, and display Chinese Garment Brands development overview under new lifestyle influence.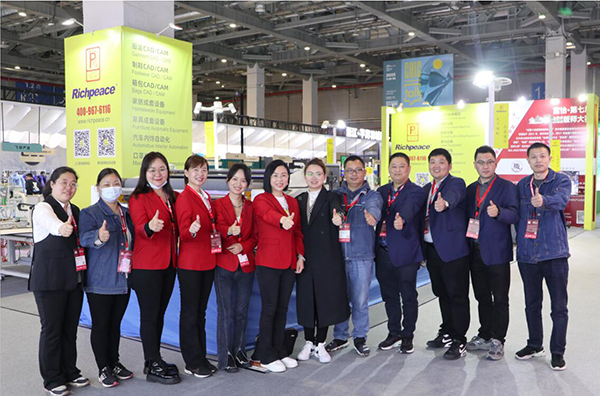 In the exhibition live site, there are so plenty of visitors crowded. Richpeace also displayed her best products and technologies with full preparation, to provide various solutions for domestic and overseas customers in the Garment Industry. Richpeace professional interpretation got highly appraisals from present customers.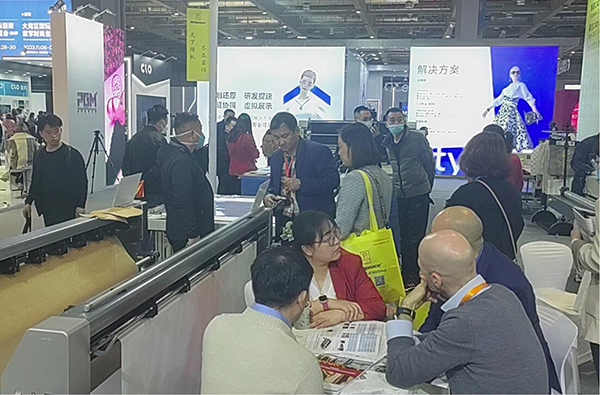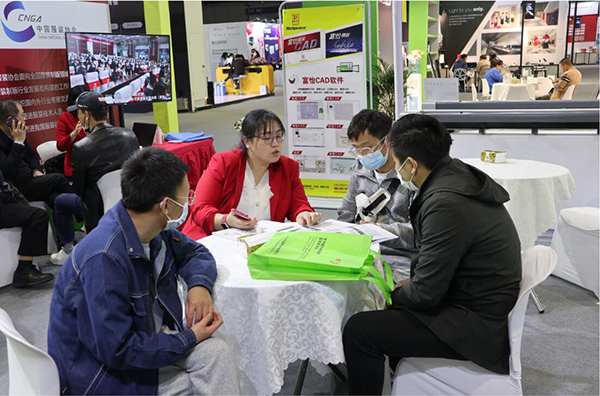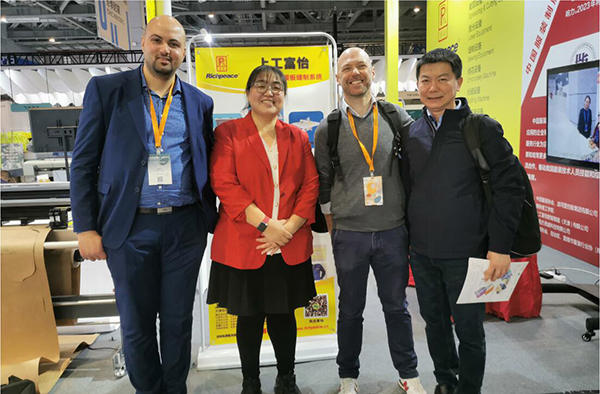 Richpeace team explains product automatic running and introduces Richpeace latest technology achievements of Software, Computer, Control, Machinery, Customization and Equipment-set to the customers professionally. As the leading and senior global supplier of Garment sewing and cutting automation and dedicated in the industry core supply chain for many years, Richpeace professional technology gets highly appraisal from customers and visitors.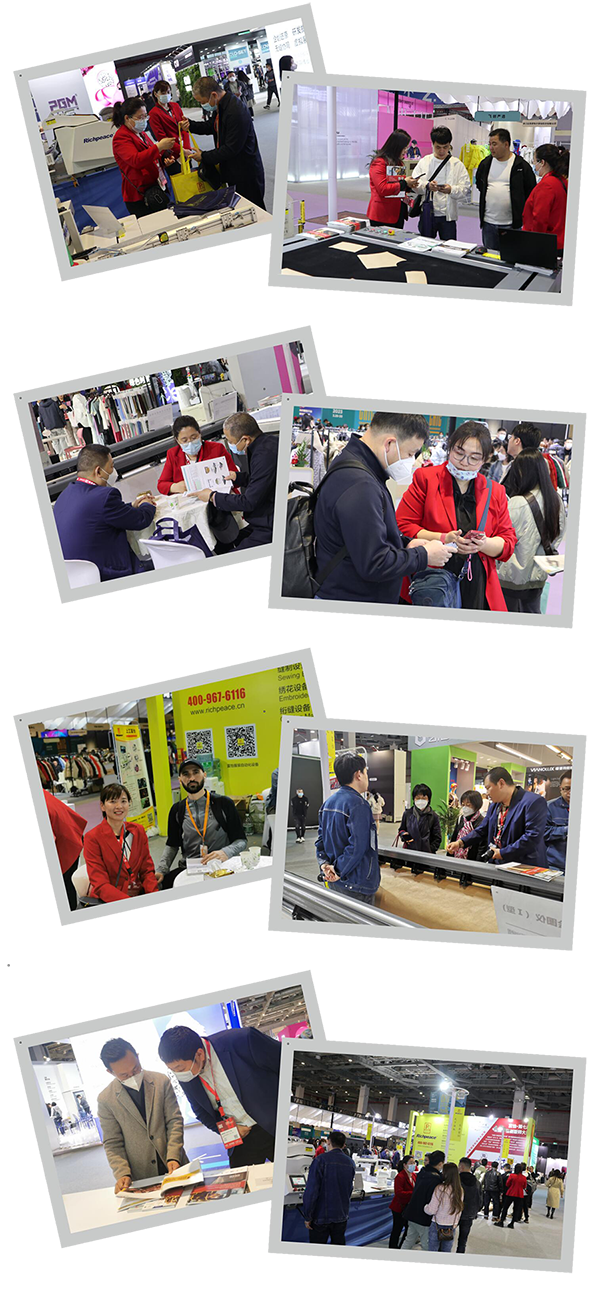 This is a special spring after three years "cold", everybody yearns for peace and fragrance more than ever, and all are watching and waiting for the beginning of a new journey. In this blossom spring, China Apparel Industry is positively playing roles as a main driver of global garment technology improvement, an important leader of worldwide fashion innovation, and a powerful propeller of sustainable development.
In the fair, Richpeace products: "Flatbed Scanning Digitizer", "Vertical Cutting Plotter", "High-speed Inkjet Plotter (I, II)","Automatic Double-Lead-Screw Garment Template Sewing Machine", "Automatic Knitting / Woven Spreading Machine" and "Single Head Tubular/Cap Embroidery Machine" are getting highly comments from customers.