Richpeace 3-Deckers Single Needle Quilting Machine, automatic quilting distribution, useful tool for cost reduction
Hot line for order 400-967-6116
Richpeace 3-Deckers Single Needle Quilting Machine is suitable for single needle pattern of comforter, sleeping bag, blanket, mattress etc. Finish material feeding, clamping,tightening, quilting and discharging automatically. The fabric is put into three quilting machines automatically, no labour need for frame change, and one person can operate easily reducing labor intensity of operating workers and saving labour cost for enterprises.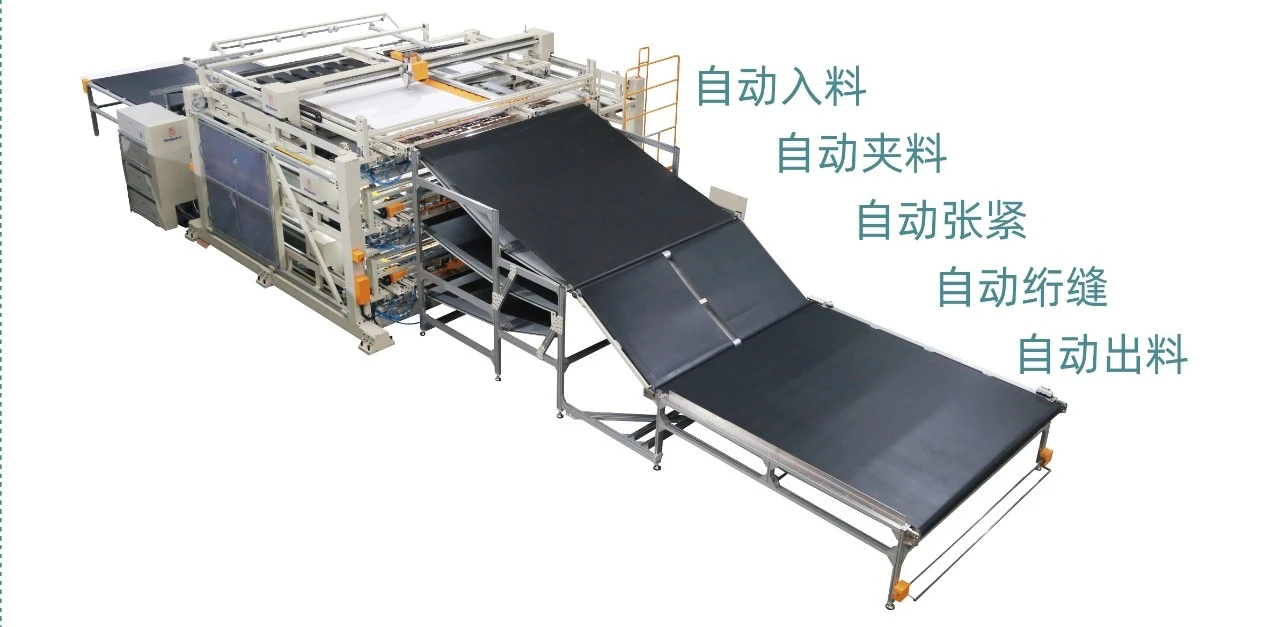 Features
1.The whole machine is consist of three sets single head quilting machine with separate control system.
2.Auto fabric feeding, auto fabric clamping, auto fabric tightening, auto quilting and auto discharging can save labor for frame change manually.
3.The quilts will be put into three quilting machines automatically.
4.Keep space for maintenance, one machine stops, the other two machines can work independently.
5.With support belt system, which can keep quilts flat without cave during quilting.
6.Optional camera system for each quilting head to monitor quilting result.
7.Optional auto bobbin changer system