1. Realize automatic slippers upper folding, automatic upper and sole combination, automatic overlock sewing to increase the level of automatic production and reduce the labor involved.
2. Design with double working stations to improve production capacity.
3. Max. Speed: 4pairs/min. (depend on slipper style).
4. PLC control system, user-friendly HMI, easy touchscreen, stable system, ensure the entire machine handled smoothly.
5. Fully automatic rotary switching hopper, avoid machine stop caused by material shortage, increase productivity.
6. Used positioning tools for automatic combination of upper and sole. Binding and sewing are finished by manipulators which can guarantee high production efficiency and slipper consistency.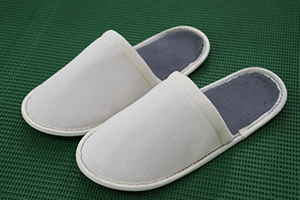 Richpeace Developed Control System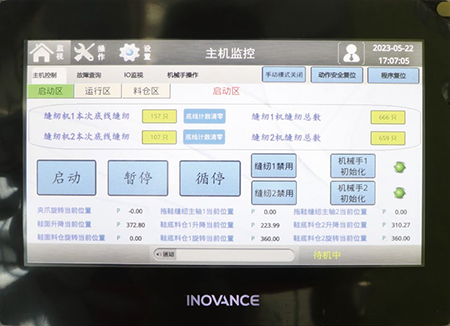 Servo control system, higher sewing precision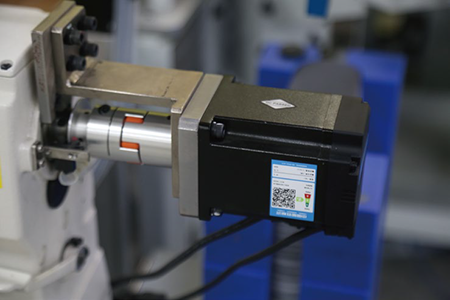 Hopper for upper and sole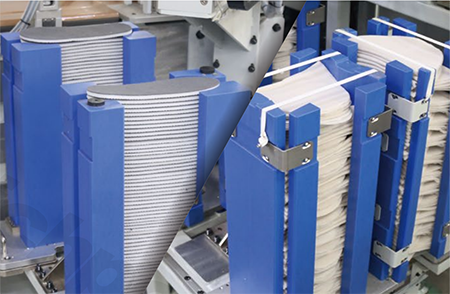 Upper auto folding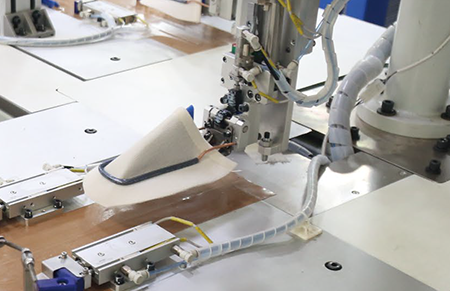 Manipulators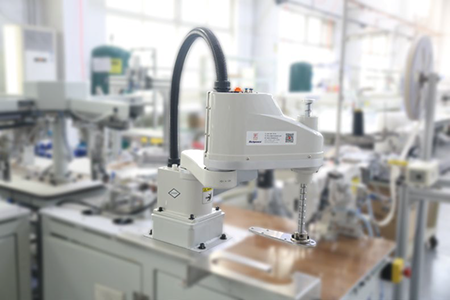 Auto combination of upper and sole + Auto binding