1. Material Shelf: (Max. 6 layers)
2 sets upper fabric feeding devices: Universal for flat open fabric or rolling fabric. Automatic feeding, spreading, clamping, and edge alignment.
2 sets wadding loading devices: Large-volume wadding, loaded by wheeler, fast replacement, reduced the changing frequency.
2 sets non-woven fabric loading devices.
2. Sewing Area- 2 functions
4-side sewing: for comforter, bedding cover, etc; The sewing head could sew the narrow tape at same time.
Panel quilting: for edge-binding comforter, working as single needle quilting machine.
S50 sewing head, lock stitch ,2X rotary hook.
3. Cutting area
Panel Cutting, and longitudinal strip cutting in half.
4. Fabric Neating Platform
For checking the material on the platform in alignment or not, or any defect, in order for manual intervention.
5. Longitudinal Sewing and Cutting
Continuous hemming with trimming on both sides, chain-stitch (1-4 thread), max. sewing speed 2000rpm.
6. Automatic Belt Support System
The conveyor belt provides the support and transmission for the whole machine from feeding shelf to the check-up platform, Quilting, Cutting and final product.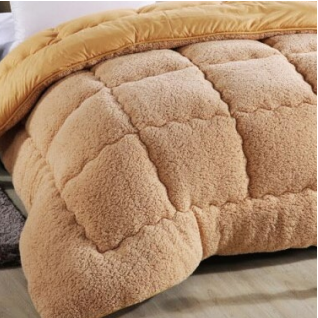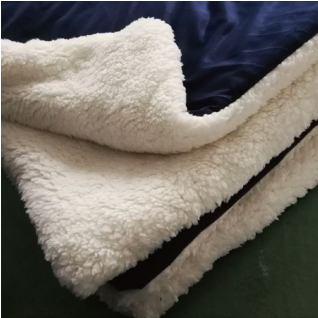 Schneider Servo Motor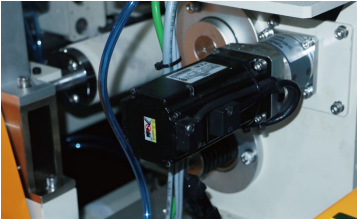 Original Japanese SMC Pneumatic Parts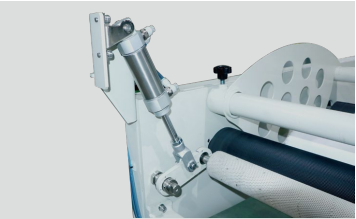 German IGUS Drag Chain and High Flexible Cable
Japan NSK Bearing
China Taiwan Hiwin Linear Guide Rail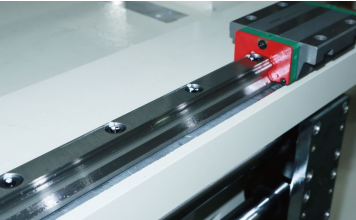 Richpeace Third Generation Control System