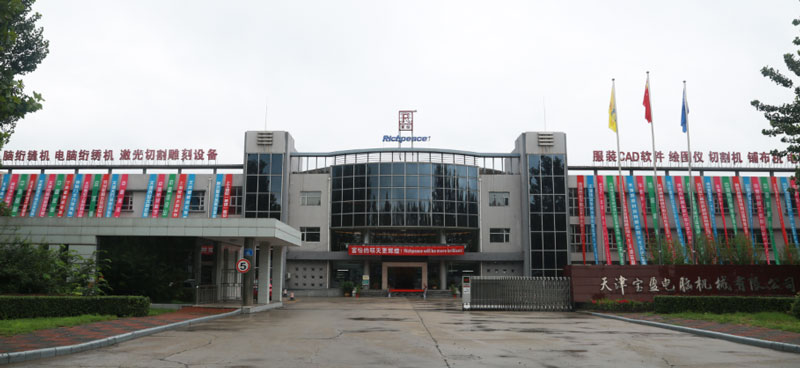 On the afternoon of August 8th, 2018, The all-staff meeting of Tianjin Richpeace Computer & Machinery Co.Ltd was held with more than 600 employees present.
  All staff conference site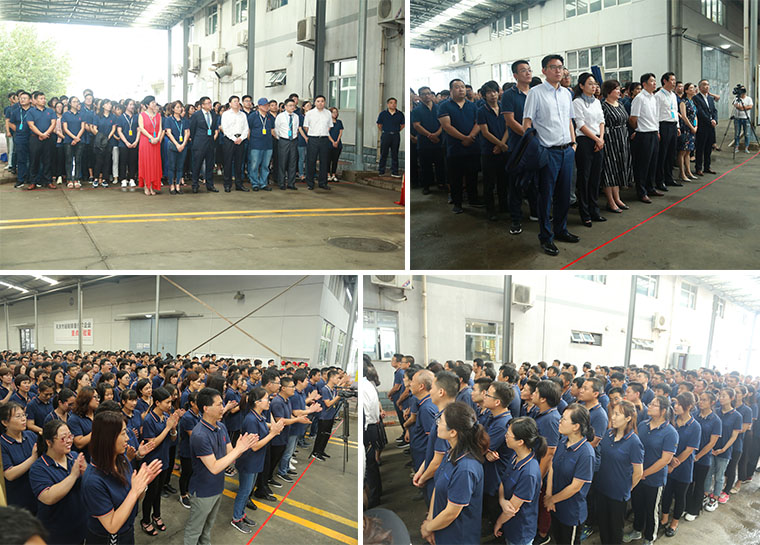 Leader and Employee speak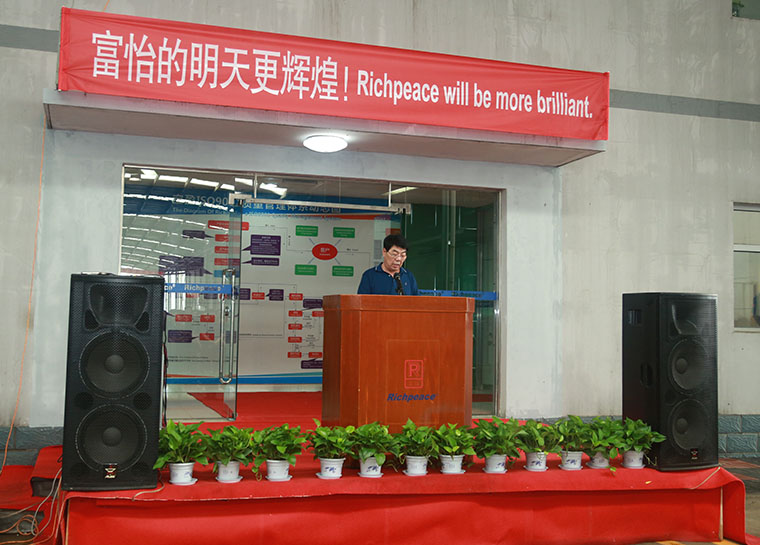 Tianjin Richpeace deputy general manager, Feng Hui host the conference
 Employee representative – LuWenCong,TianJin Richpeace electro mechanical welding workshop worker, speak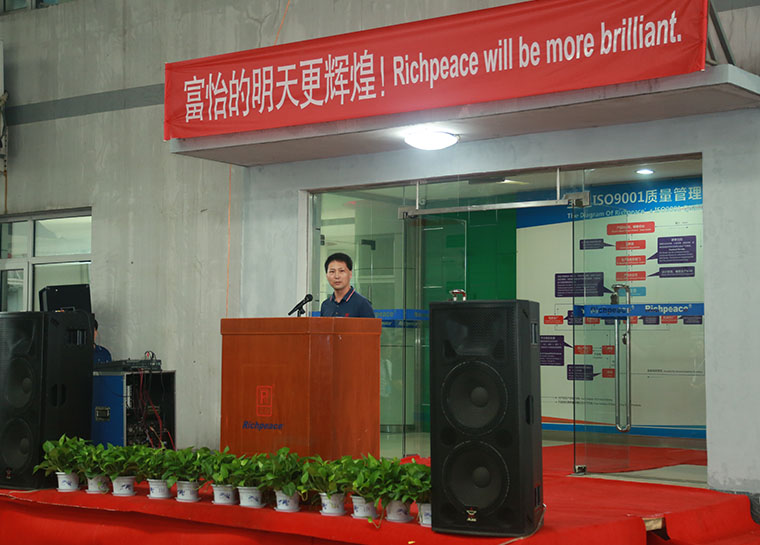 Representative of cadres -- General manager of TianJin Richsafly Technology CO. LTD, QiChunLiang speak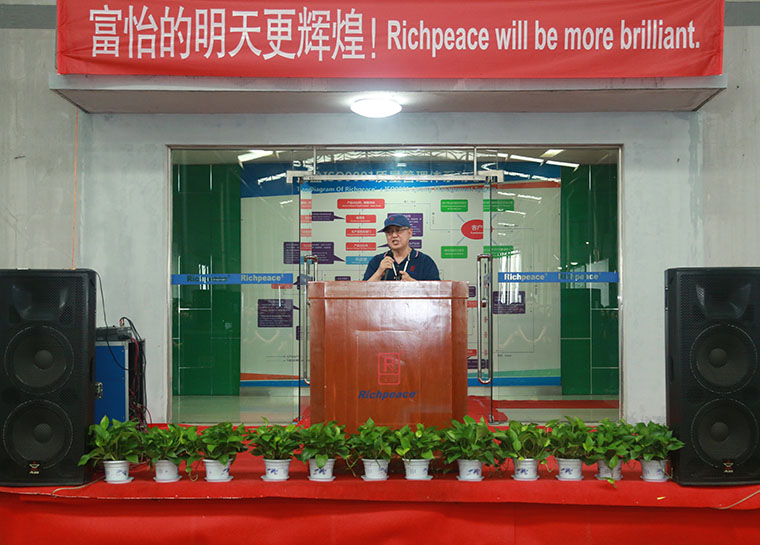 Tianjin Richpeace General manager: LiJingNing speak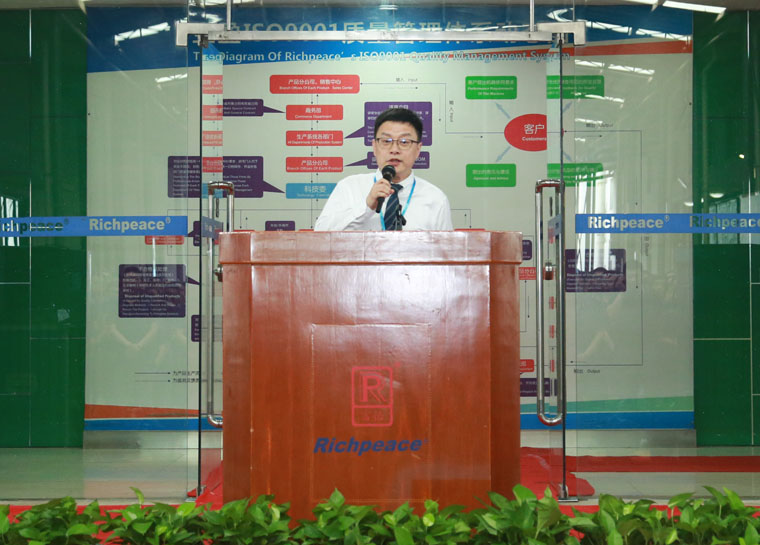 Tianjin Richpeace CEO: XiaGuoQiang speech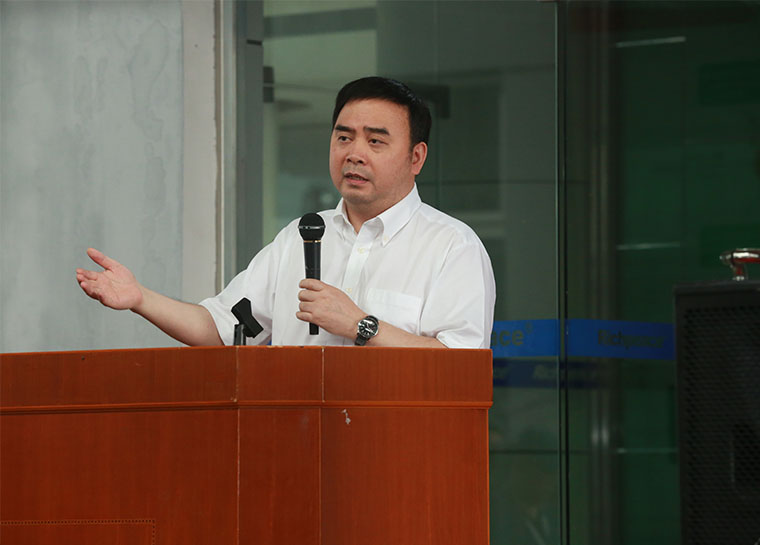 ShangGong Group Co. Ltd Chairman and President :Zhang Min speak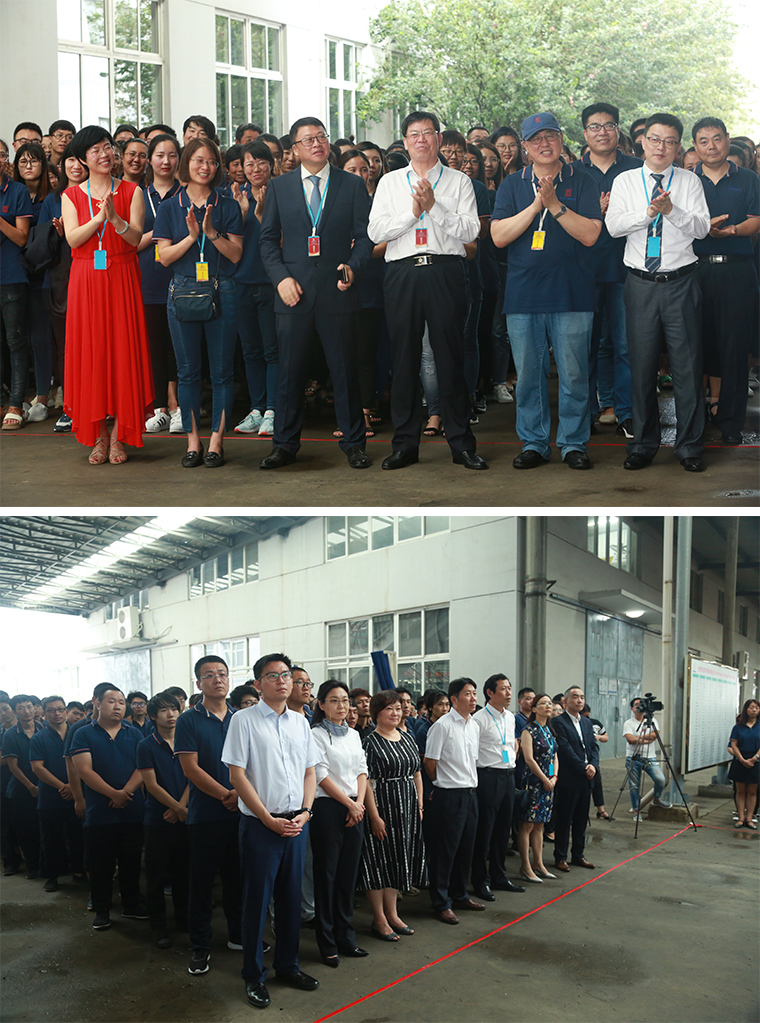 ShangGong Group Co. Ltd, Tianjin Richpeace Computer & Machinery Co., Ltd Leader Group(Front Row)
  The staff meeting is over. The company have a dinner party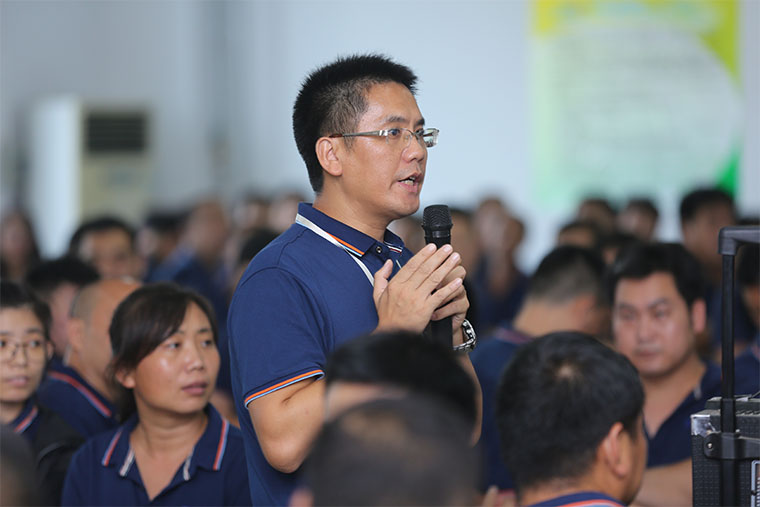 Canteen dinner, Tianjin Richpeace Computer & Machinery Co., Ltd: Chief engineer ,Gao Jie Zhi host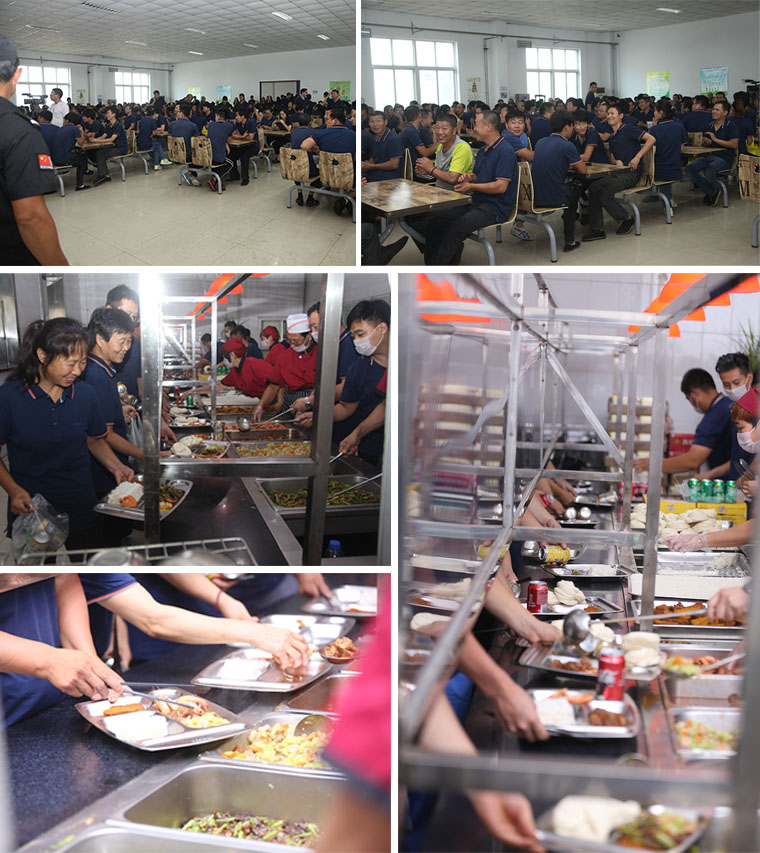 During the meal, the staffs are in good order with joyable on face
  After twelve years, With a wave of fingers ,looking back on yesterday, We have gained confidence and strength. Looking forward to tomorrow, We are full of lofty sentiments and hope; Let us imagine the future of Richpeace, and create a greater resplendence! RICHPEACE will not give up but to stay true to the mission, pushing forward with persistence and steadiness.Cutting & Sewing, Unremitting & Everlasting !