Time:2022-06-14-2022-06-16
Location:Hamburg Messe, Hamburg, Germany
Position Number:1C57
Contact Details: BETTY 0086-139 2372 3824 
        JENNY 0086-150 2267 6886
Richpeace sincerely invite you together to the Aircraft Interiors Expo 2022
Aircraft Interiors Expo (AIX) is a global exhibition for aircraft interiors industry and the world's leading marketplace for airlines and the supply chain to meet.
The lastest airplane interior design, leisure and entertainment facilities, communications and passenger service will be displayed here.
The EXPO gathers many well-known European and international airlines, top suppliers and professionals in the aircraft interiors industry, it will provide a valuable exchange opportunity for us about the aircraft interiors industry.
Richpeace invites you to discuss how to push the profit growth and technology innovation together, which includes some key issues such as weight-saving interior materials, efficient interior design and renovation methods.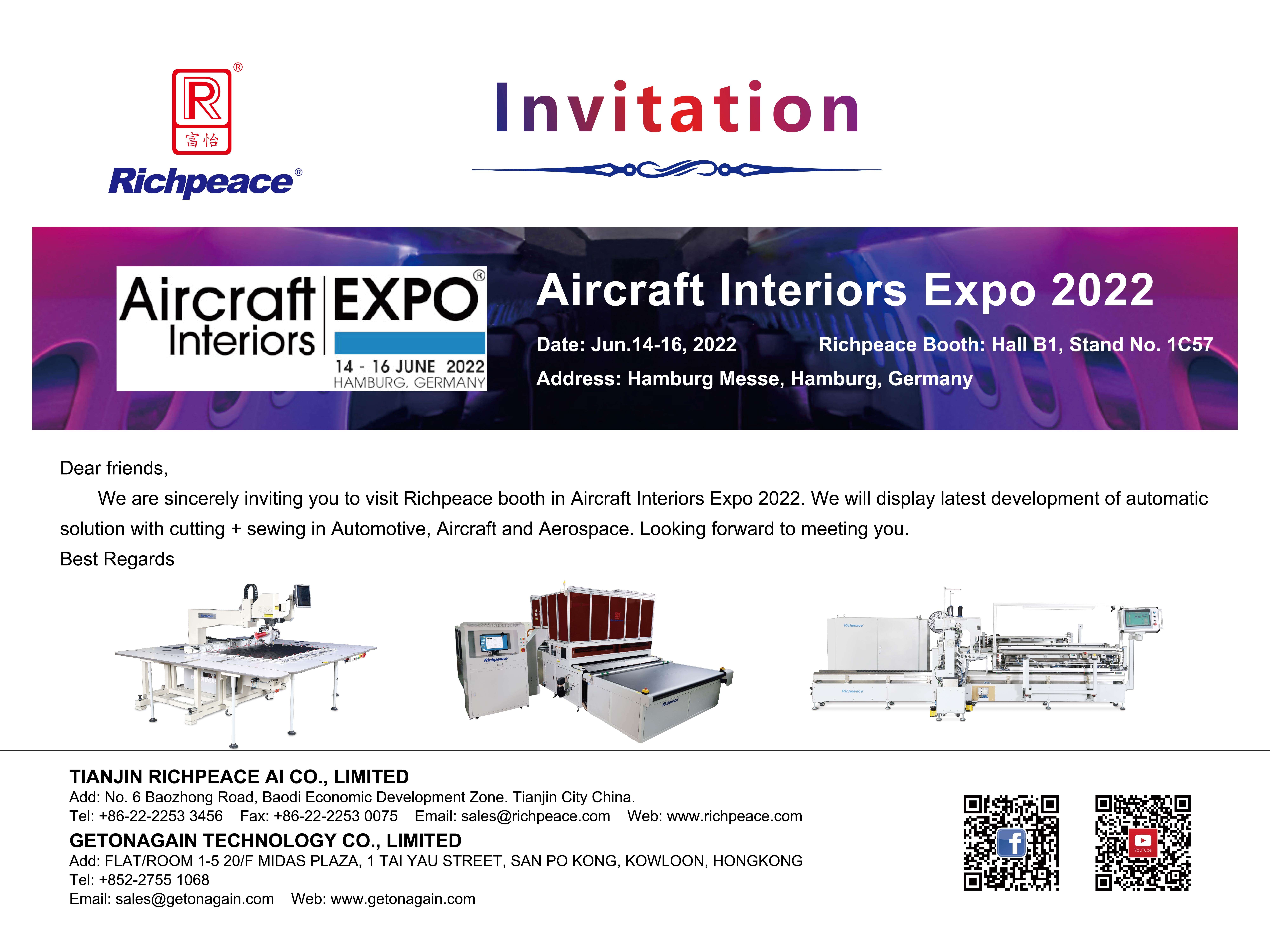 In the exhibition Richpeace will bring more industry information, new equipment and application information.
Looking forward to your visit!