906 series with elegant and compact machine structure,engaged in small working area but with good stability.

Large torsion, high frequency & precision performance Servo Motor which is well coordinated with Richpeace computer control system.

All bearings are equipped with NSK or other Japanese made brands.

Machine table is made by Lauan wood with highest quality and good abradability.

Additional device, such as sequin device, laser cutting device,tracing cording device and so on, can be added to increase the cost-effective.
Richpeace Computerized Precise Flat Embroidery Machine with Single Sequin Device and Tracing Cording Device 6 heads 9 needles( Made in the year of 2015)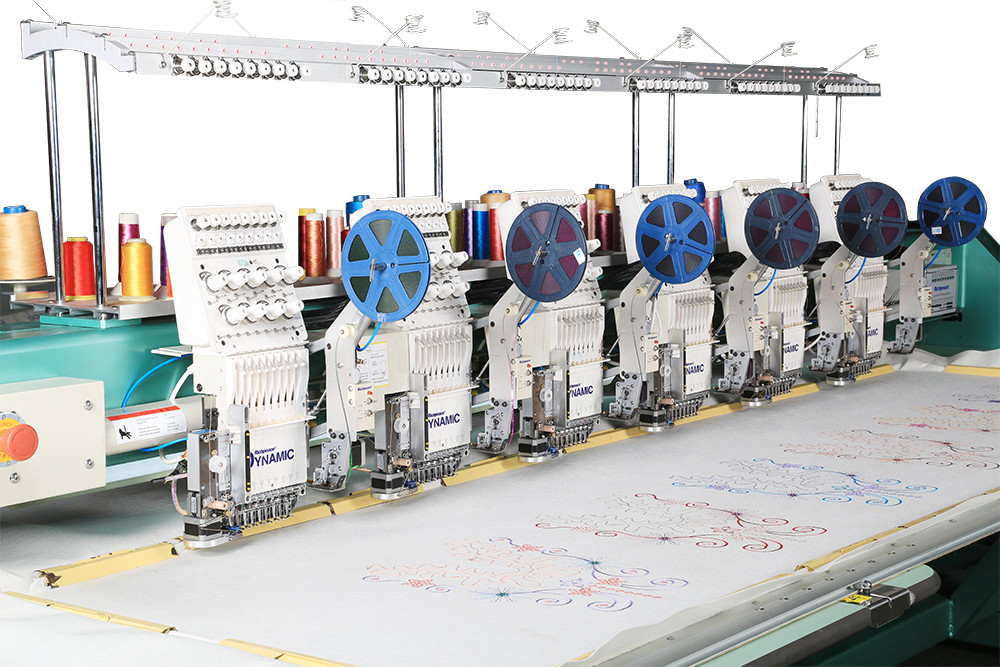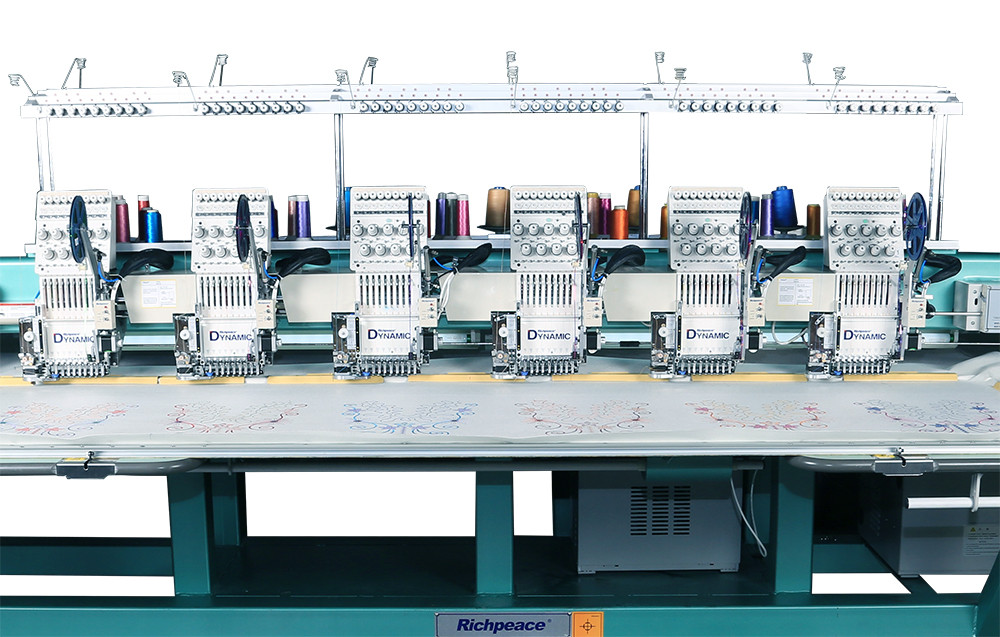 Optional Device
single sequin device,dual sequin device,laser cutting device, tracing cording device,boring device,thicker thread device,looping device,single cording device.
Application
High precision embroidery, trademark embroidery, logo embroidery, fashion industry, embroidery curtains, bedspread, toys, all kinds of embroidery decorations, craft art-work.