+86-22-2253 3456
2019 International Leather and Textile Summit
---
  2019 International Leather and Textile Summit
  Time: May 22 - May 23, 2019
  Location: Suzhou, China
  On the 23rd, the 2019 International Automotive Leather and Textile Summit was successfully concluded at the Atour Hotel in Xiangcheng Avenue, Xiangcheng District, Suzhou. The summit was centered on the theme of "Contemporary Car Comfort and Safety" and gathered more than 150 industry experts at home and abroad. In the four aspects of "environmental protection", "smart", "safety" and "comfort", we will explore the development direction of automotive surface materials in the future automotive trend.
  In the past five years, the automotive industry has undergone earth-shaking changes. From the mass production of new energy vehicles to the gradual landing of technologies such as car networking, autonomous driving, and smart cockpits, we have witnessed the automotive industry from 'traditional' to 'new 'The transformation.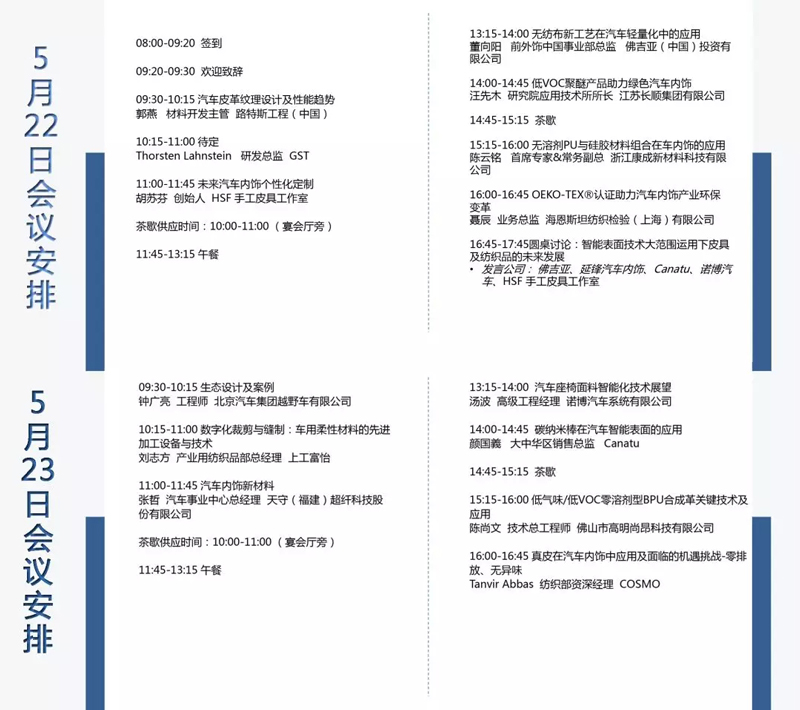 Mr. Liu Zhifang, General Manager of Shanggong Fuyi Industrial Textiles Department, gave a wonderful speech on digital cutting and sewing: advanced processing equipment and technology for flexible materials for vehicles. In his speech, General Liu mainly described the following two aspects:
  1 Current problems in the processing of flexible materials for vehicles
  2 Richpeace automotive flexible material cutting and sewing automation technology and solutions
  The cutting and sewing of automotive flexible materials provides Richpeace's professional solutions, detailing the solution.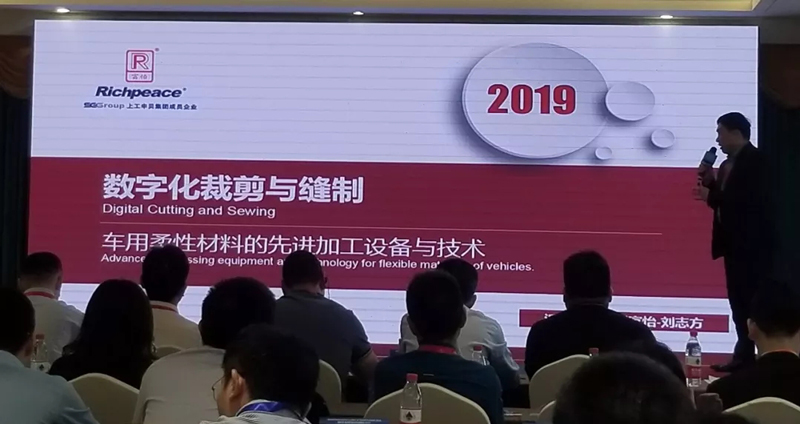 The summit ended successfully in the final roundtable forum. The guests of the round table (HSF founder Hu Sufen, Canatu business director Kerwin YEN, Nobo car senior manager Tang Bo, Faurecia former exterior director Dong Xiangyang) and the audience on the field "smart surface The definition of technology, "the limitation of the application of smart surface technology", "how to better use the cross-border integration to promote the landing of smart surface technology" and other aspects of the smart surface technology to explore the future development of the wide range of leather goods and textiles, guests We are very optimistic about the future of smart surface technology in automotive interior applications in the next three years.