+86-22-2253 3456
At the Richpeace booth, a cash cow grows
---
  As the saying goes,
  Diligence is a cash cow, and it is a cornucopia.
  At the Bangladesh show
  Richpeace booth has a tree
  Just like a cash cow
  It is a good meaning of financial resources, rich and peaceful.
  It is Richpeace years of hard work, diligence and innovation, and the confirmation of customer needs.
  Dhaka International Convention Center, Bangladesh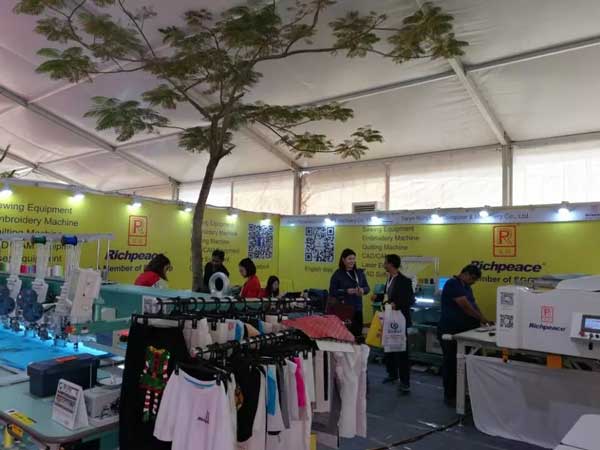 Bangladesh International Garment Machinery and Accessories Exhibition (18th)
  (Garmentech Bangladesh)
  Exhibition date: January 17-20, 2019
  Venue: Dhaka International Convention Center, Bangladesh
  Richpeace booth: 6-603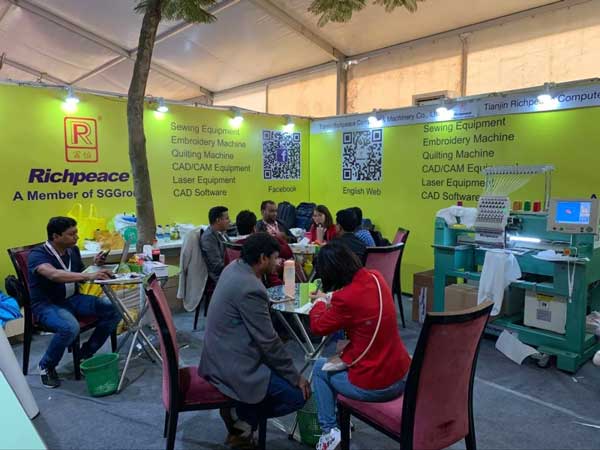 The wild-style booth, Richpeace exhibition machine attracted more exhibitors' favor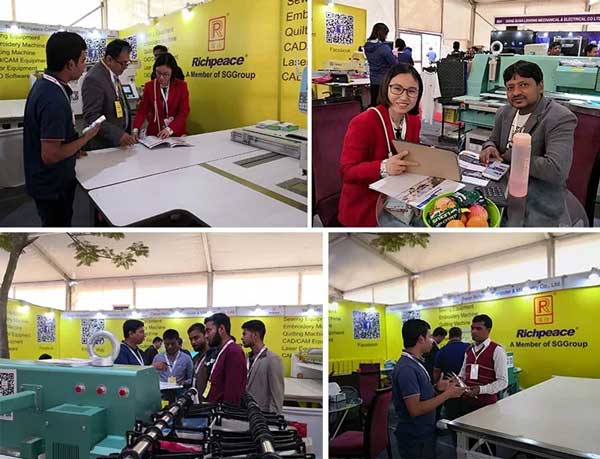 The sales are full of energy and enthusiasm.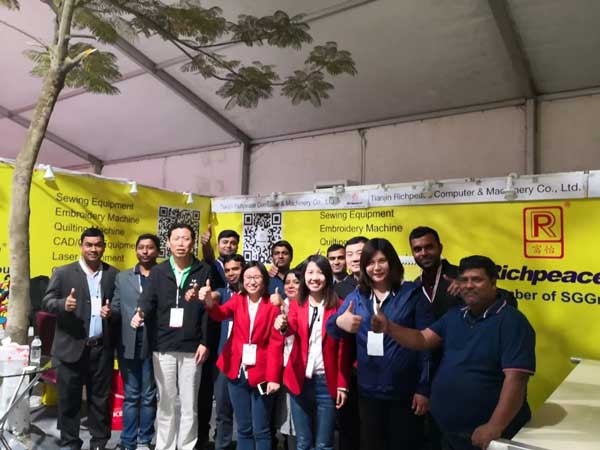 Richpeace - In the industry of flexible materials, we are committed to the flexible manufacturing of its two major processing processes - "cutting + sewing", providing customers with software, computers, electronic controls, devices, components, complete machines, custom Complete solutions for complete sets of equipment, transform and enhance the manufacturing capabilities of traditional industries, realize the integration goal of design computerization, production automation and management informationization, and make a high-end, globalization for "cutting + sewing" Industry 4.0 Equipment supplier.
  Richpeace garment sewing machine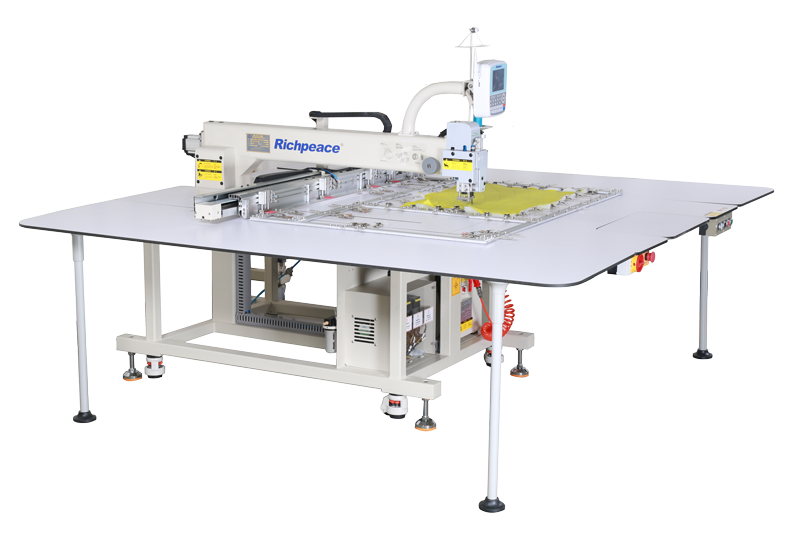 Used for clothing parts (collars, flaps, sleeves, plackets, zippers, etc.), down jackets, cotton clothing sewing, pillowcase sewing.
  Richpeace automatic double needle arbitrary sewing machine
  Used for sewing double-wire thick materials such as car seats, car airbags, car interiors, furniture, home textiles, ships, and aviation.
  Richpeace single head embroidered garment embroidery machine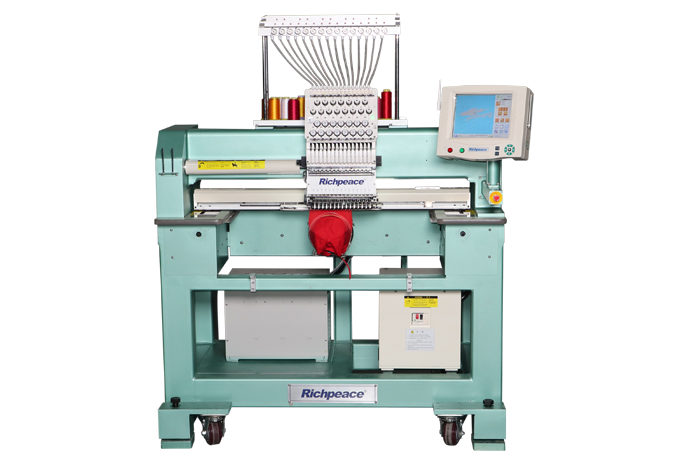 Used in clothing, hats, toys and other industries. It is especially suitable for customers who provide customized small shops, fashion companies, fashion design studios, school teaching, etc., which require many functions and small batches.
  Richpeace mixed towel embroidery machine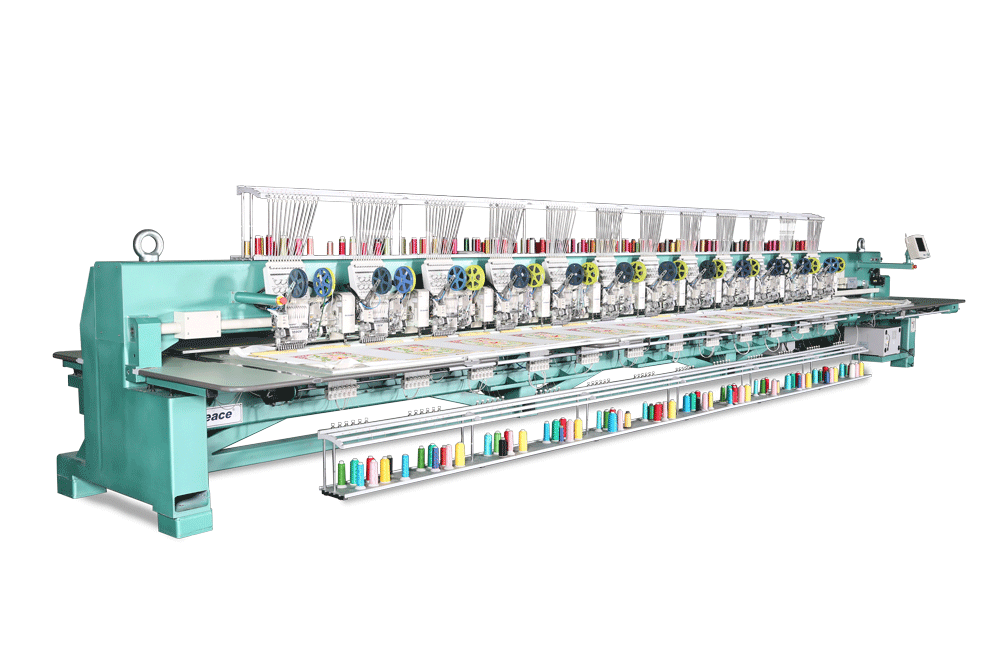 The embroidery has a strong three-dimensional effect and is suitable for special clothing and children's wear.
  Richpeace high speed inkjet plotter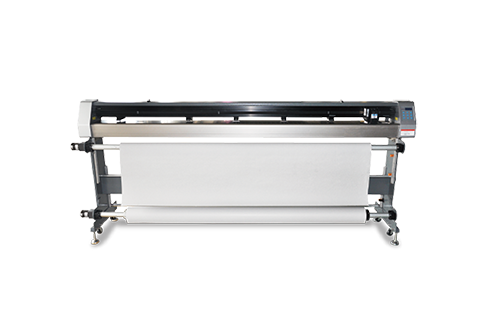 Used in clothing, shoes and hats, shoes, home textiles and other industries.
 Richpeace Automatic Spreading Machine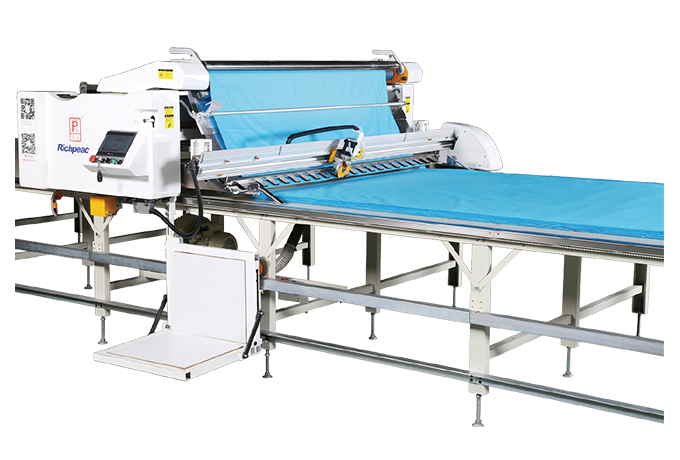 Used in clothing, shoes, hats, bags, toys, medical fabrics and other fabrics and leather such as knitted, woven, denim fabrics.