+86-22-2253 3456
Automated production line in the field of home textiles, unveiled at the Frankfurt International Textile Exhibition
---
  One of the successful exhibition brands in Frankfurt from January 8th to 11th, 2019 the "Heimtextil" Frankfurt International Home and Commercial Textiles Exhibition was held at the Frankfurt Messe Exhibition Centre. Richpeace has been working on the automation of production systems for home textiles for many years, from stand-alone to full-process production lines, and now has automated solutions for edging, quilt, duvet and American fat.
  Booth No.: 11.0, E63
  exhibition site
  On the day of the launch, the Richpeace booth continued to flow.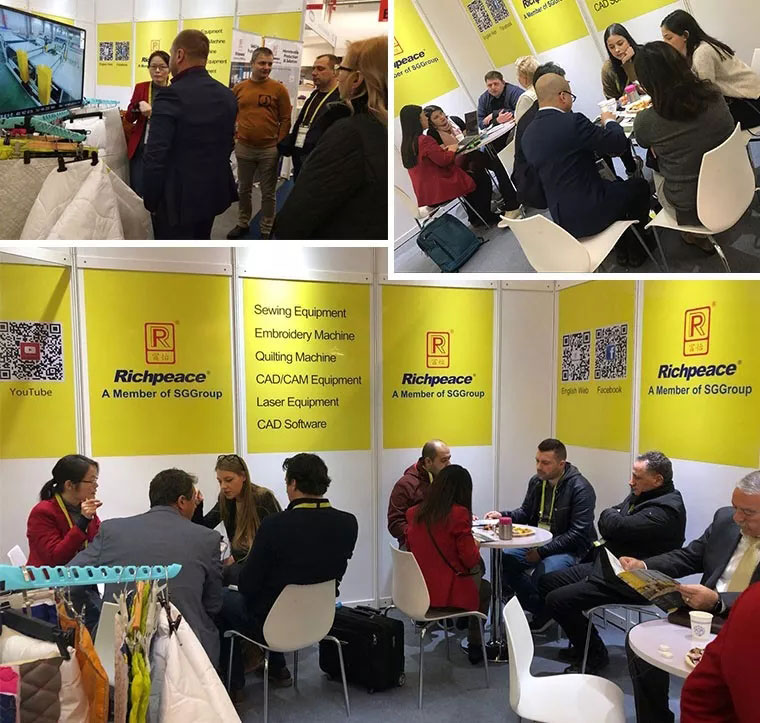 Richpeace's automated production line in the home textile industry, attracting exhibitors to stop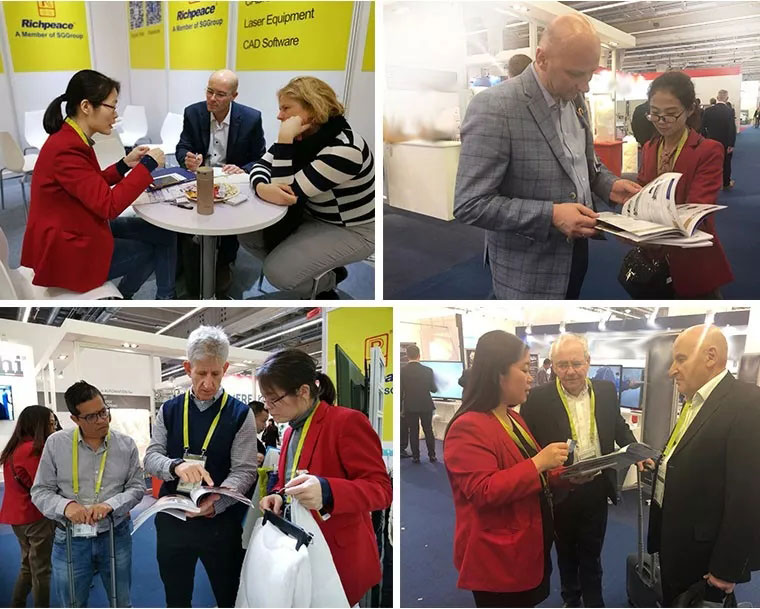 Richpeace sales staff carefully answer customer questions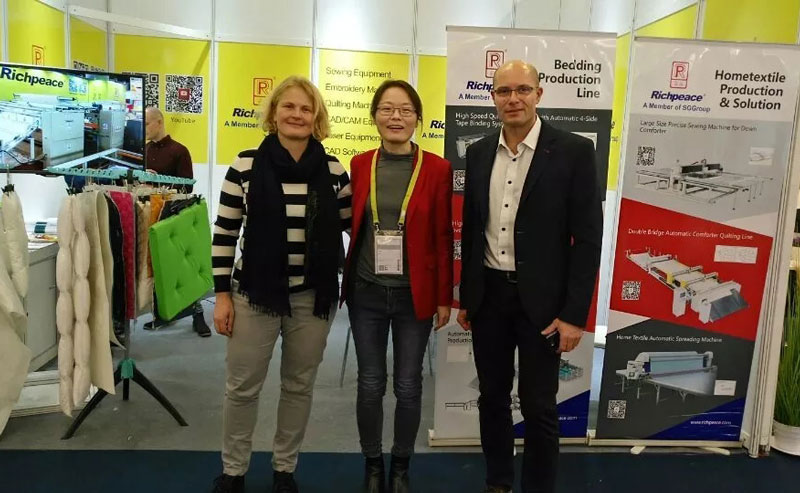 Richpeace - In the industry of flexible materials applications, we are committed to the flexible manufacturing of its two major processing processes - "cutting + sewing", providing customers with software, computers, electronic controls, devices, components, complete machines, custom Complete solutions for complete sets of equipment, transform and enhance the manufacturing capabilities of traditional industries, realize the integration goal of design computerization, production automation and management informationization, and make a high-end, globalization for "cutting + sewing" Industry 4.0 Equipment supplier.
  Continuous feeding gantry computer quilting machine is applied to home textile manufacturers such as core, covered, mattress protection mat, mattress, etc.
  Advantages of the gantry computer quilting machine feeding bed: The feeding device is mainly used for materials such as wool quilt which are relatively bulky and easy to be broken. The base fabric is always under the cotton, and the cotton is dragged so that the machine does not pull the cotton directly when it is pulled. Through the friction between the base fabric and the cotton, the cotton is smoothly transported.