+86-22-2253 3456
Punching - Sewing - Embroidery - Machine camed out!
---
  Punching - Sewing - Embroidery - Machine camed out!
 The world's first punching, sewing and embroidery machine came out ,And on display at the Dongguan Machine-Shoes Machine Exhibition on March 27, This is another great contribution of Richpeace to the industry.
  The three processes of punching, sewing and embroidering are performed interactively to ensure the accuracy of alignment and enable high-precision applications such as automobiles and aviation seats to be efficiently played.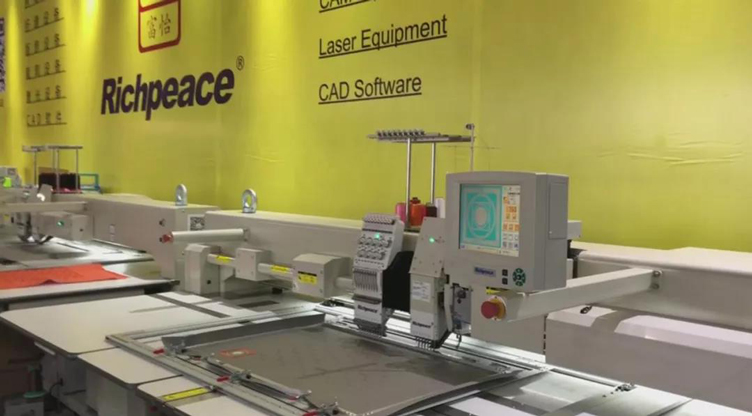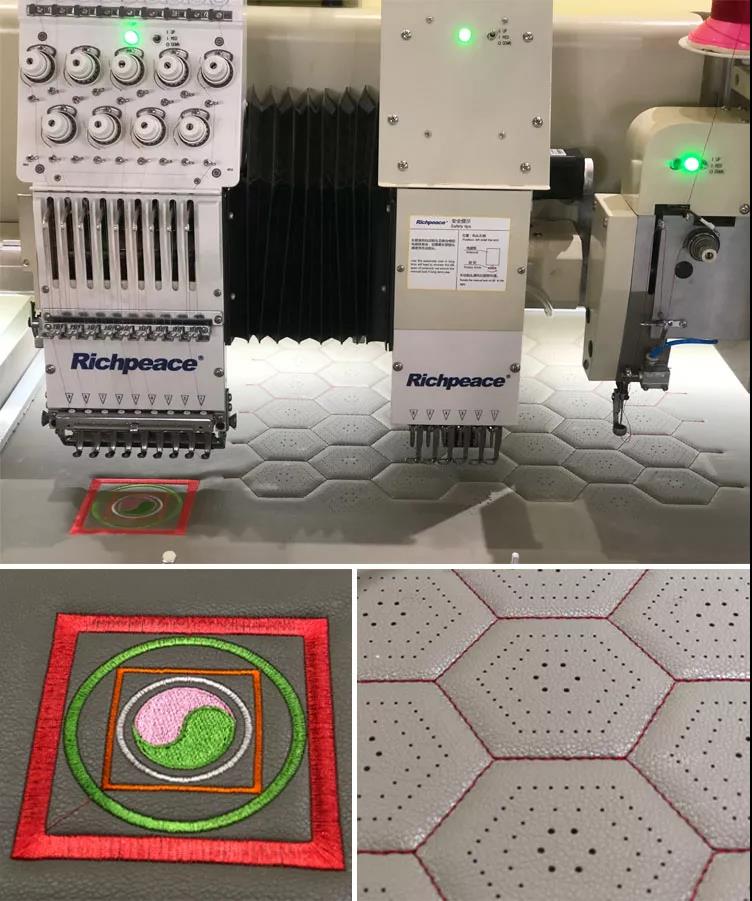 Applications:
  Car leather seats, foot pads, air seats, leather furniture, sports shoes,leather shoes, leather clothing etc.
Function and Features
  Machine sewing area: 900mmx600mm (other sewing area can be customized);
  Six special punching tools (diameter mm) : 0.8, 1.0, 1.2, 1.5, 2.0, 2.5;
  Use the servo motor for the spindle drive and sewing frame drive, independent control.
  Independent research and development of electromechanical system to satisfy the customer's customization functions;
  Independent develop the software of intelligent perforation, sewing and embroidery sampling. Helpful for working in one process.
  Bridge structure, stable frame, large sewing area, can make any pattern.
  Equipped with automatic vacuum cleaning equipment to remove the scurf;
  Automatic oil supply system, improve the life of the equipment, reduce the manual maintenance;
  The sewing part is using jumbo size shuttle and embroidery part is using the standard size shuttle, import from the Japanese original rotating shuttle;
  The sewing head can be lifted automatically to prevent the collision of the frame and the function of anti-stripping.
  Special multi - function frame, can meet different thickness leather, compound leather processing.
  The grand occasion of Dongguan Exhibition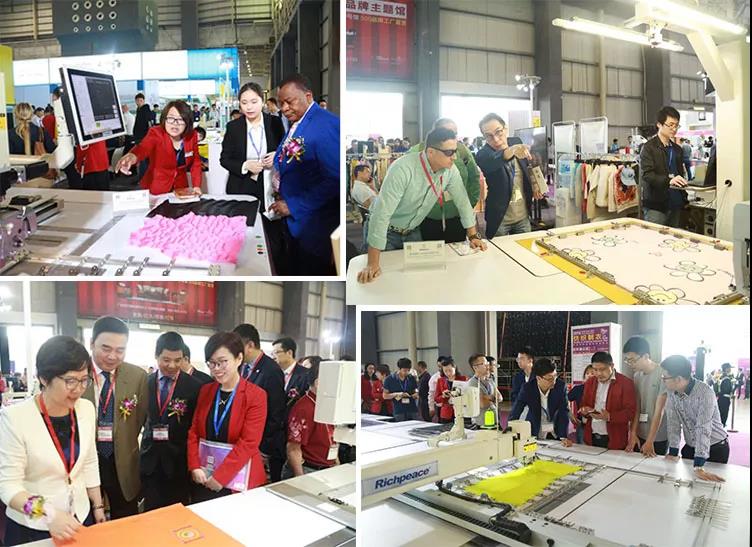 The sales representatives carefully explain machine performance to customers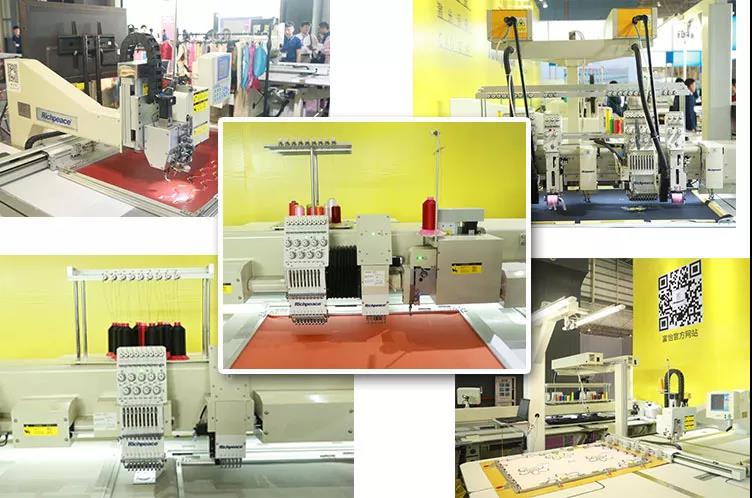 The exhibition machine is arranged neatly and the sewing performance for sample is stable
   Richpeace's products includes tailoring, sewing two fields, users all over the wear (clothing, shoes and hats, bags), live (home textile, furniture, home living), move (cars, ships, aviation) the three major industries of more than 100 countries.First set in the world-from Richpeace.