+86-22-2253 3456
Why is Richpeace so hot?
---
  Why is Richpeace so hot?
  01
  The largest scale in southern part of China 2018 (Dongguan) international textile garment industry technology exhibition and southern part of China international sewing equipment exhibition was launched on March 27th.
  Richpeace's booth is CH01.
  On March 27th – 30th, when you come into the front door of houjie, Dongguan of Guangdong modern international exhibition center, the first thing you see is Richpeace group CH01 booth, we exhibit automatic and intelligent products includesthe cutting and sewing all field, leading the latest industry of development trend, the core position, attention by millions of people, solutions, populated in the world.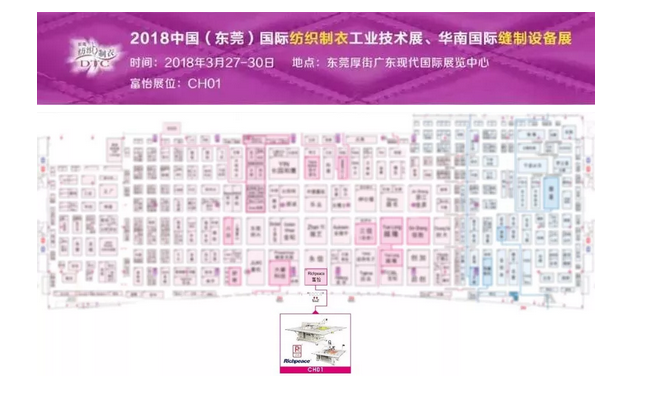 02
  Richpeace's products includes tailoring, sewing two fields, users all over the wear (clothing, shoes and hats, bags), live (home textile, furniture, home living), move (cars, ships, aviation) the three major industries of more than 100 countries.
  03
  In this exhibition, the sales team of Richpeace will make a magnificent appearance with the new products, the world's leading products and services will provide a comprehensive and complete solution to all the exhibits in the exhibition hall.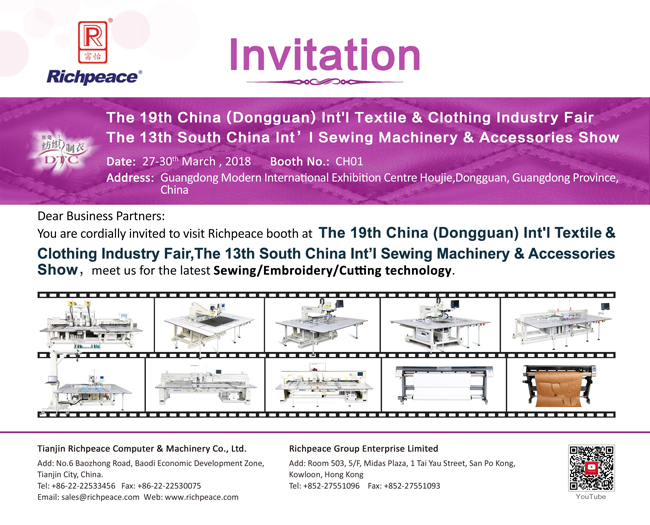 04
  What new products do we have for this exhibition?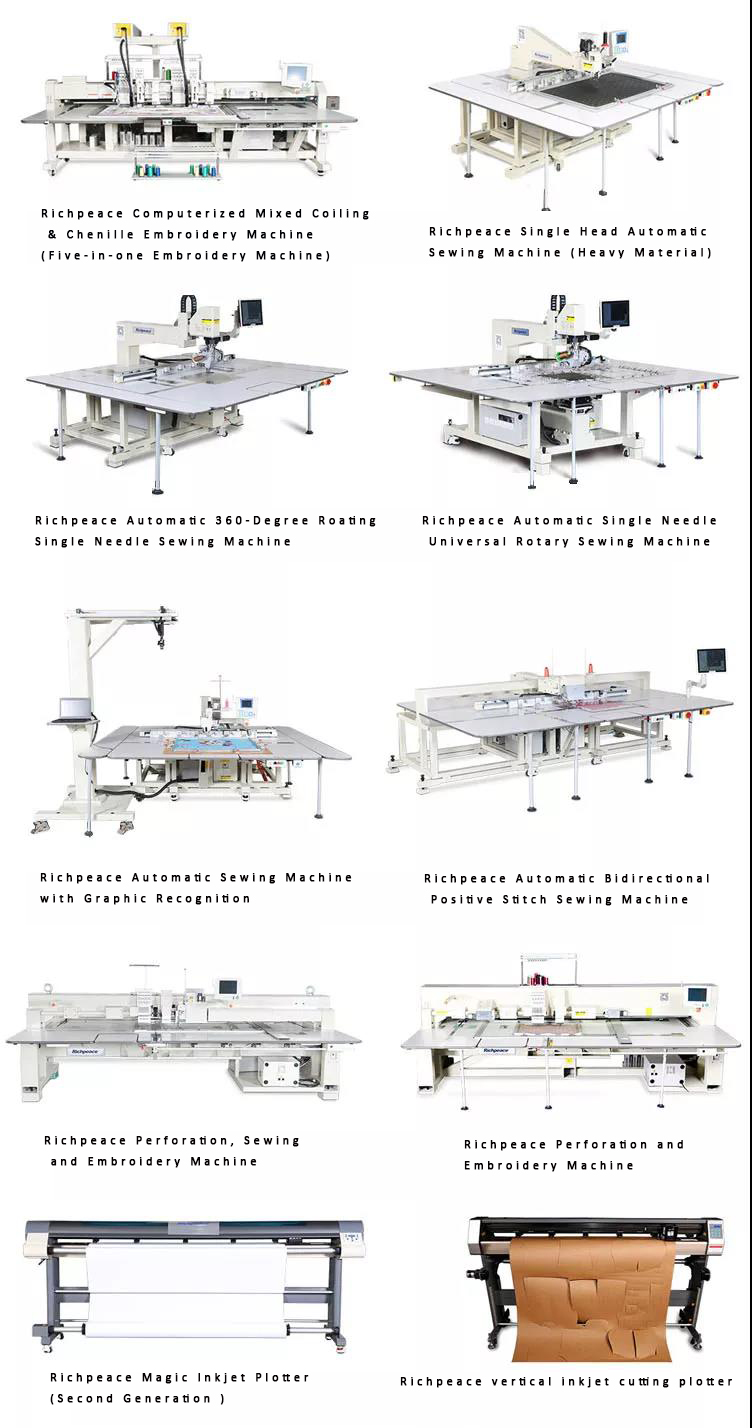 Unfortunately, there are too many products and the pavilion is too small.
  Richpeace CH01 we are waiting for you.