Similar Recommendation
Product Introduction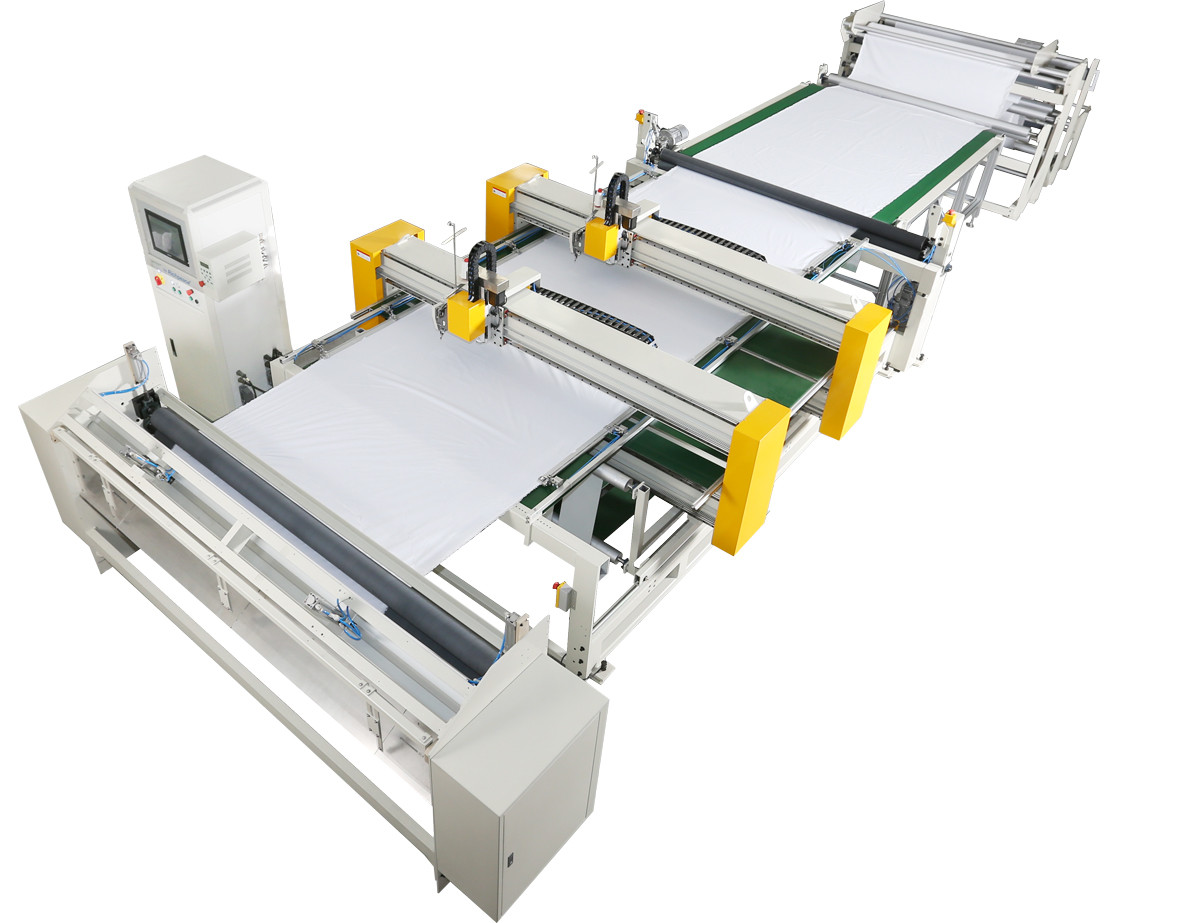 Two head, two saddle trees structure, which can sew two beds at same time.


Automatic feeding, spreading, sewing and cutting.

Speed can up to 2500rpm, normal working speed 2000rpm.

Special clamping keeps sewing stitch close to fabric edge.

Table support transfer ensures precise stitches.

Professional and powerful quilting software for designing, editing and simulation of the quilt patterns.