+86-22-2253 3456
[Exhibition Preview] 2019 Packaging World (Shanghai) Expo [2019.11.25-28]
---
  Time: 2019.11.25-28
  Venue: Shanghai New International Expo Center
  Booth No.: N1S31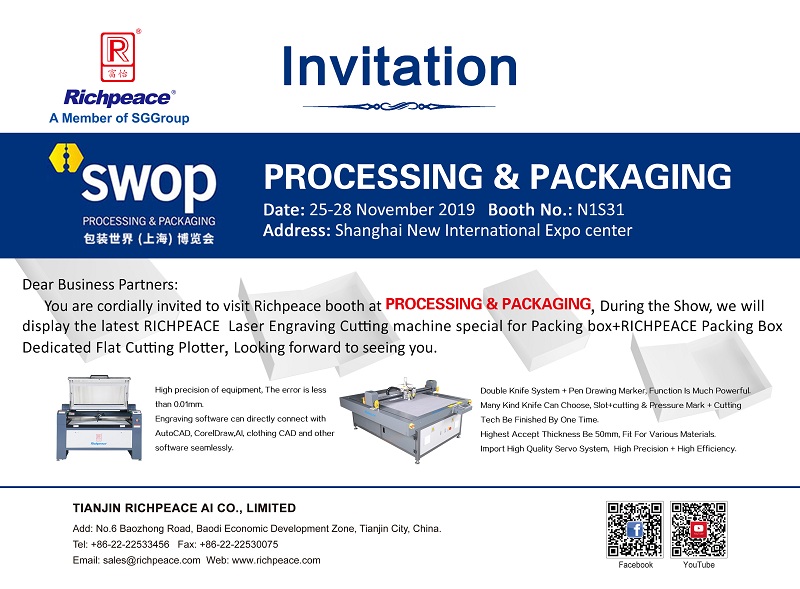 Richpeace box special flat cutting machine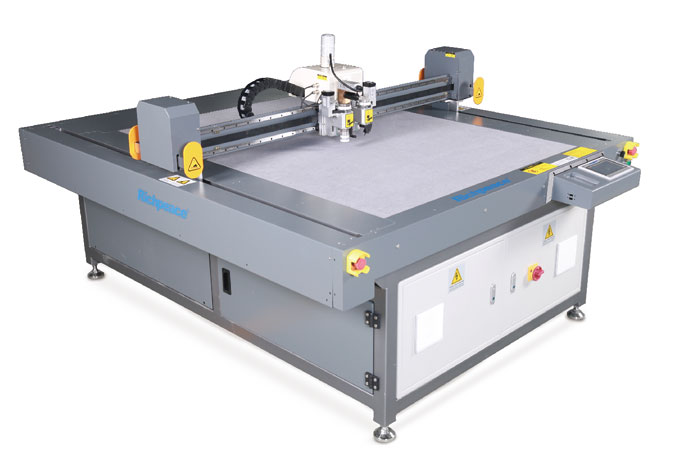 1. Double tool holder system + pen marking, more powerful
  2. Any combination of multiple cutter numbers, slotting + cutting & compression + cutting process is completed at one time
  3. Up to 50mm processing thickness, suitable for diversified materials
  4. Import high quality servo system, high precision + high efficiency
  Scope of application: It is suitable for individualized carton packaging and small batch production. It can quickly and efficiently produce samples with quality products, which are specially used for processing common packaging materials. The same machine can meet all your production steps, and accurately and efficiently realize the processing of all kinds of exquisite packaging. The industry covers all kinds of fine packaging in the four fields of clothing, food, housing and transportation.
  Richpeace packaging box laser engraving and cutting machine
  Machine performance:
  1. The equipment has high precision and the error is less than 0.01mm.
  2. Special laser tube chiller can ensure good engraving effect and extend the working life of laser tube
  3. The engraving software can be directly connected with AutoCAD, CoreDraw, Ai, clothing CAD and other software to achieve the original image output.
  4.128M large-capacity memory can store multiple job data, and support USB hot plug and write
  5. Support graphic format: BMP, GIF, JPEG, PCX, TGA, TIFF, PLT, CDR, AI, DXF, DST
  6. The laser cutting machine double-headed mutual movement model can fully prove the material and reduce the waste of materials. The distance between the two cutting heads can automatically adjust the spacing according to the size of the cutting pattern, flexible and multi-faceted, and can also manually assign the working area.
  Scope of application: Suitable for laser scanning code, die cutting, carton printing rubber plate laser engraving, wood board gift box LOGO engraving, paper packaging box personalized customization and proofing, self-adhesive sticker cutting, etc.