+86-22-2253 3456
Richpeace unveiled at 2018 Myanmar International Textile and Garment Machinery Exhibition MTG
---
Richpeace unveiled at 2018 Myanmar International Textile and Garment Machinery Exhibition MTG
  MTG Myanmar International Textile and Garment Machinery Exhibition, held every year, is regarded as the main driving force for the development of the garment industry in Myanmar. It is highly recognized among many internationally renowned brands and is regarded as entering the booming Myanmar market. A very useful channel.
  Booth No: A163
  Exhibition Site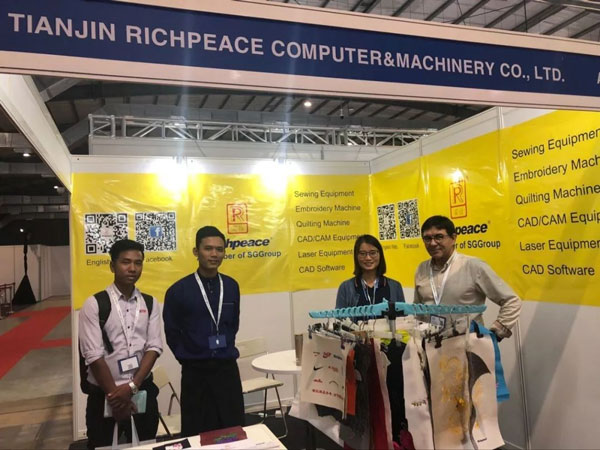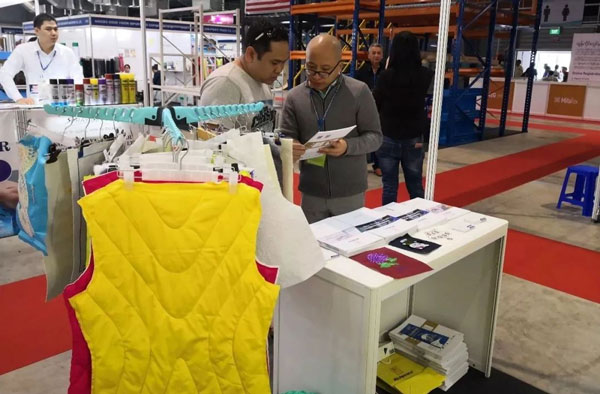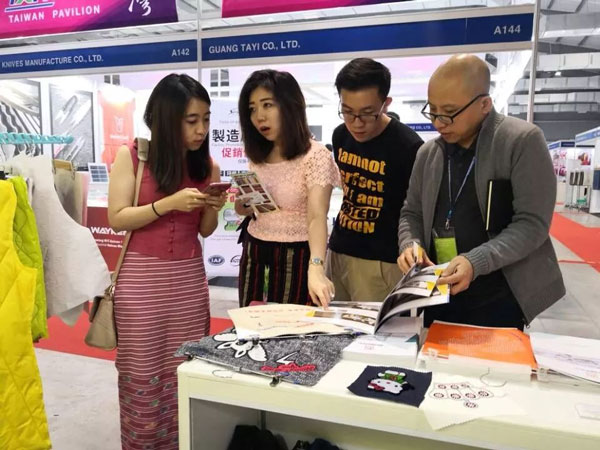 The Richpeace sales team made its debut with the latest product solutions.
  Richpeace vision: dedicated to "cutting + sewing" the two technology of soft material used industry to realize soft manufacturing step by step. By supplying software, computer, electric control, devices, accessories, whole machines, customized machine and production lines to customers, innovating and promoting manufacturing capacity of traditional industry to realize targets of computerized design, automatic production and information management with final target is to be a elegant and world-wide equipment supplier for "cutting + sewing" industry 4.0.