+86-22-2253 3456
Automobile seat heating,revealed.
---
  Automobile seat heating,revealed.
  Today, the automobile market is increasingly competitive, configuration competition intensified, many high-end car configuration gradually put down shelves, and lane departure warning system, automatic adaptive cruise, no key into the system and so on have also appeared in the low end of the car, and there is a configuration, and direct contact with our bodies - seat heaters
  The seat heating is heated through the resistance wire inside the seat, so that the seats can be heated up rapidly in a short time. And the sewing process of resistance wire is very high.
  Richpeace computerized wiring stitching machine, effectively solved the resistance wire sewing process series of difficult problems.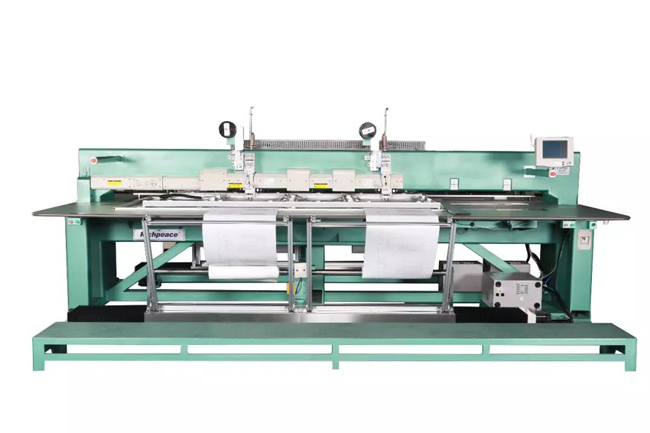 Richpeace computerized wiring stitching machine,
  Machine Features:
  Automatic feeding wire device
  According to the demand of the wiring material, it can meet the demand of wiring and not cause the accumulation of wire.
  Automatic Sewing Frame
  Automatic clamping, holding firmly, with clamping and stretching function to ensure that the fabric is flat and wrinkle-free
  front and back automatic feeding device.
  Roll of cloth, automatic feeding, Y to product spacing adjustable (0-150mm)
  Independent wire feeding system.
  Resistance wire sent graviation plate have an independent channels, reduce the resistance, and increase the resistance wire can be surrounded by Angle, maximum can around 720 °;
  Automatic trimming resistance wire, shearing upper line and resistance wire
  Patented design, automatic cutting line, accurate and reliable, the scissors did not return to the original position, the machine will alarm and shut down
  Application:
  It is applied to car seat heating, steering wheel heating, automobile interior decoration as integral heating, carbon fiber cabling forming, etc.