+86-22-2253 3456
"Luxury" car customization, is starting from here
---
  "Luxury" car customization, is starting from here
  China's automobile industry has developed rapidly in recent years and will develop steadily for a period of time. There is a lot of demand for seats, so there is still a huge room for the car seat industry development in the future.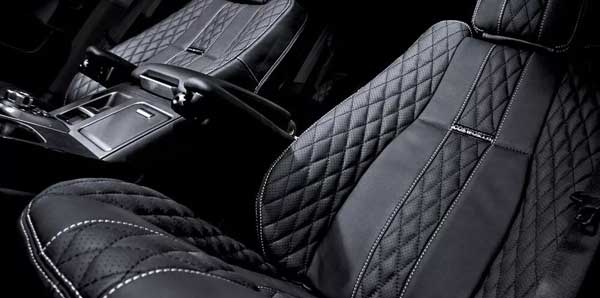 Richpeace multicolor perforation sewing embroidery machine is a machine that gathering perforation and sewing embroidery function together, used for all kinds of leather products customized process, perforation include six different specifications of the punching knives, sewing and embroidery contains nine stitches, can be realized for 9 kinds of color sewing threads free combination to meet the various shapes needs of sewing embroidery head combined with perforation alternative specification, so that to realize the leather perforation, sewing, embroidery, forming at one time.
  Application field
  Suitable for all kinds of leather products, such as aerospace, car seats, sports clothes, shoes, bicycles, furniture, etc.
  Product advantage

  • spindle drive and embroidered frame drive are driven by servo motor;
  • self-developed electronic control platform;
  • self-developed intelligent punching and sewing pattern-making software;
  • bridge structure, stable rack, large embroidery area, can make any patterns;
  • equipped with dust removal device and equipment to remove the dust of the leather;
  • as many as 6 special punching tools can be used to achieve the free combination of 9 color sewing threads;
  • automatic oil supply system;
  • automatic clamp thread function;
  • independent motor threads hooking;
  • motor locking jumping function;
  • electrical cutting line, high efficiency and stability;
  • can achieve a variety of punching and sewing embroidering forming at one time, saving the working process for customers, and solving the integration difficulty of sewing, embroidery and perforation. Through working with the special punching and sewing CAD, the original backward processing technology transforms into a simple customized processing forming at one time;
  • operation box adopts a 10.4 -inch LCD touch screen, providing high-definition screen, can be achieved via USB or wireless network transmission, not only convenient to input data, but also can achieve more big data preservation.