Richpeace Garment CAD V8.0 Free Version
Free

Full function evaluation copy of Richpeace Garment CAD Version 8 is welcomed to try on. Richpeace DGS, no limitation set, can create, save and print any pattern designs, do efficient pattern gradinig; Richpeace GMS, helps to do fast and efficient markers nesting automatically.
Product Introduction
Richpeace Garment CAD V8.0
1.The formula design very humanize,can achieve a large number of classic styles to extract, save, modify, greatly shorten the design time, avoiding the designer's repeated work, directly to make a base size, the other size will follow be made, both simple and fast;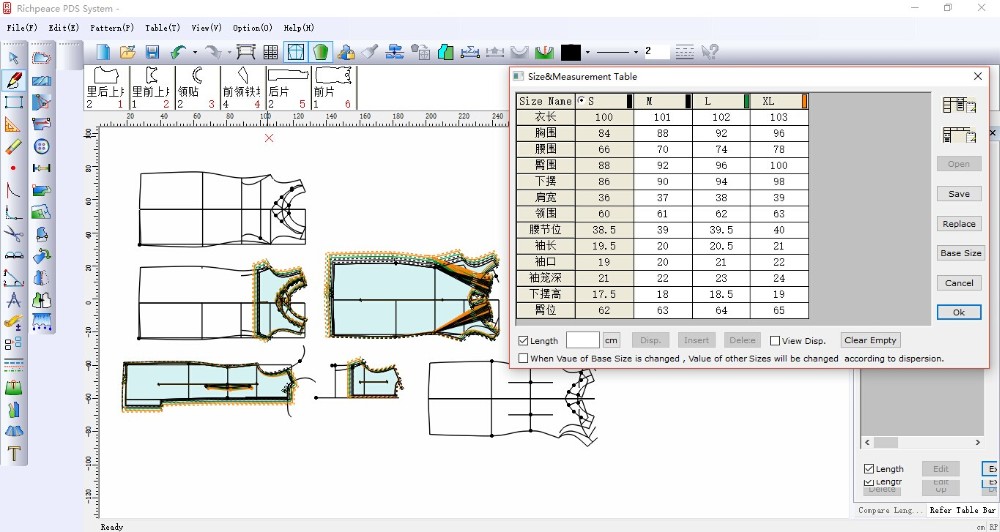 2. Advanced intelligent automatic grading function to shorten the grading time to zero, the structural line can also be graded, can be done while checking the automatic grading effect, easy to correct in time to improve work efficiency;
3. A powerful linkage modification function can be done to achieve the synchronous modification of the associated parts without worrying about the size deviation of the corresponding parts;
4. Digital memory function can extract any part data out at any time to modify, modify the size of freely.